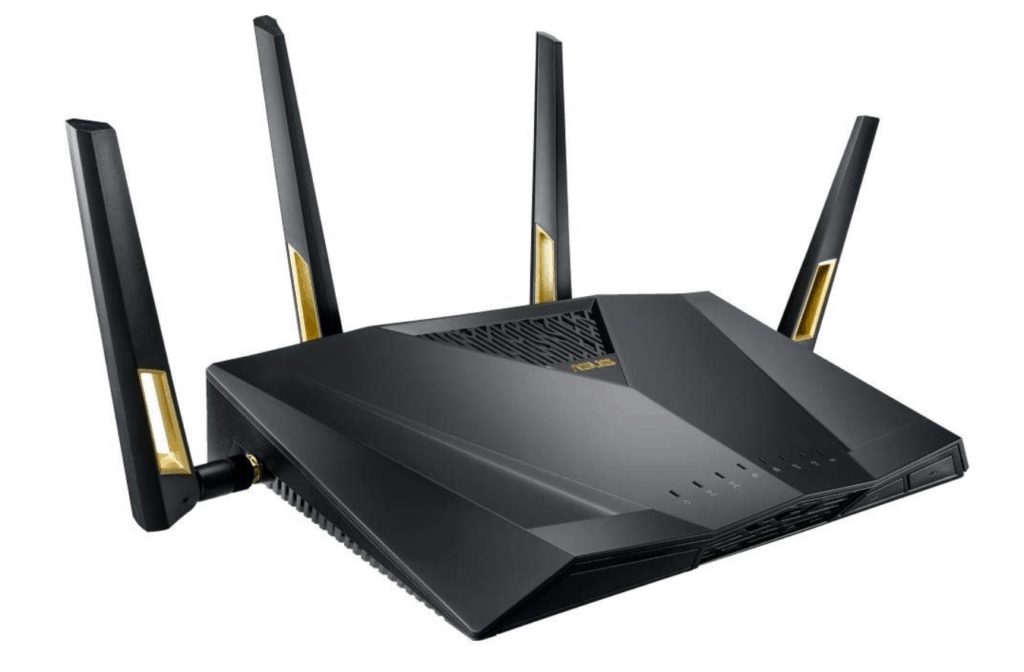 As you'll have seen from previous blogs of ours, the features improvements with Wi-Fi 6 is the biggest thing to happen to wireless networking in years. With the reduced latency and theoretical speeds of 10.53Gbps, it should in theory be able to compete, if not better, gigabit wired connections.
Wi-fi 6 compatible routers have actually been available on the market for a while, but the problem has been that there are no clients currently available to use the new tech.
We're now starting to see some devices with Wi-Fi 6 compatibility built in. The Samsung Galaxy S10 is possibly the first device that features this new standard and in April it was revealed that the Intel Wi-Fi 6 AX20 module was on its way. Dell has just announced some XPS laptops that feature Wi-Fi 6 and many of the Wi-Fi enabled AMD X570 motherboards to feature it.
Now that we are seeing Wi-Fi 6 compatible devices entering the market, you may be starting to think about upgrading your router so you can benefit from this new technology.
So here are the options currently available in the UK. Brace yourselves, it's going to get pricey… (But things always are with new technology aren't they!).
Asus
ASUS RT-AX88U Wireless-AX6000 AiMesh
Price – £299 – pre-order
Technically this isn't actually available yet, but you can pre-order it on Amazon.
RT-AX88U is a 4×4 dual-band Wi-Fi router that provides 160MHz bandwidth and 1024-QAM for dramatically faster wireless connections. With a total networking speed of about 6000Mbps — 1148Mbps on the 2.4GHz band and 4804Mbps on the 5GHz band — RT-AX88U is 2.3X faster than 802.11ac 4×4 dual-band routers.
One of the big selling points is AiMesh.  you should be able to pair it with other devices and create a mesh system.
ASUS GT-AX11000 ROG Rapture 802.11ax Tri-Band Gaming Router
Price – £379.99
In stock and available via Prime. If money isn't an issue then the ROG Rapture 802.11ax might be for you. It is another router with AiMesh and it also features a 2.5GBase -T port which you will need if you want to make the most out of its wireless transfer speeds.
It has transfer speeds rated at:
11ax (2.4GHz) : up to 1148 Mbps
2 x 802.11ax (5GHz) : up to 4804 Mbps
Netgear
Price : £359.99
If you prefer your router to look like a stealth bomber over the arachnid style of the Asus then this flagship device may be preferable. This has a 5G ethernet port and dual gigabit port aggregation
This has up to 12 simultaneous Wi-Fi clients. and is rated at:
4GHz AX: 4×4 (Tx/Rx) 1024 QAM 20/40MHz, up to 1.2Gbps
5GHz AX: 8×8 (Tx/Rx) 1024 QAM 20/40/80/80+80MHz, up to 4.8Gbps
Price : £283.96
This drops the specs a little to be a bit more affordable. You only get8-Stream Wi-Fi with up to 1.2 Gbps + 4.8 Gbps for ultra-fast wireless speeds. It does, however, keep the 5-gigabit port and has link aggregation.
NETGEAR Nighthawk AX4 Wi-Fi 6 Router (RAX40)
Price : £200
The most affordable Netgear at around £200, but not available on Prime and possibly not proper UK availability.
This has 4-Stream Wi-Fi with up to 600 Mbps + 2.4 Gbps for ultra-fast wireless speeds. There are 5 Gigabit Ethernet ports but no multi-gig or port aggregation.
Tp-Link
Price : £345.68
The first of the two TP Link devices available, the other is the AX11000.
The stand out feature of this device is the 8-gigabit ports available plus one 2.5 gigabits reducing the need of a second switch to expand your ports.
Similar to the others there is :
5GHz: 4804Mbps(802.11ax)
4GHz: 1148Mbps(802.11ax)
Commercial Access Points
EnGenius EWS357AP Neutron Dual-Band Wi-Fi 6
Price : £240.34
Currently the only access point on the market with Wi-Fi 6.
This EnGenius EWS357AP Neutron Series Wi-Fi 6 indoor access point is equipped with Qualcomm's latest chipset and features AX technology, which deepens and expands the capabilities of Wi-Fi as well as fortifying SMB networks. The new 802.11ax technology builds upon real-world deployment of 11ac. As next-generation Wi-Fi, 11ax is no longer just about speeds but also about stronger, steadier, and more efficient wireless connections.
This is a 2×2 access point and a 4×4 model will be launched soon.
With thanks to https://mightygadget.co.uk/the-best-wi-fi-6-routers-available-in-the-uk-right-now/