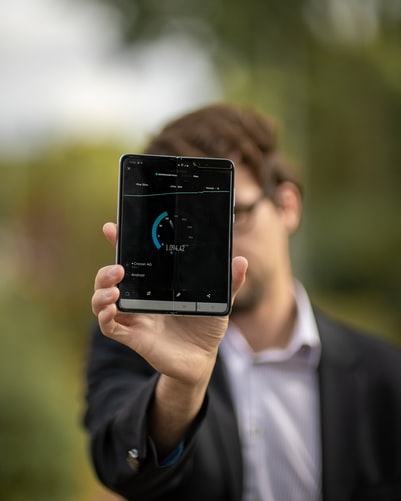 Is hybrid broadband the answer to your Wi-Fi woes?
It's safe to say we all want unbreakable Wi-Fi. That's what we strive to give our home and business clients – Especially ones with Wi-Fi woes!
Despite 'Freedom Day' happening earlier this week, many companies, employees and schools are still accessing work and learning from home. That means Zoom calls and Microsoft Teams meetings are here for a while yet. If you've ever had you Wi-Fi connection stutter and freeze during an important call or meeting, you'll understand the frustration that comes with unreliable Wi-Fi.
You may not have experienced dodgy Wi-Fi but are you confident that your Wi-Fi is unbreakable? If the answer isn't a firm yes then you might be interested to find out more about hybrid broadband and how it could help improve the reliability of your Wi-Fi connection.
You might have seen some TV adverts from BT and Vodafone, publicising their hybrid broadband offerings. But what actually is it?
What is hybrid broadband?
The idea behind hybrid broadband is a bit like a safety net. If your standard broadband connection starts to struggle or fail, it is backed up by a mobile connection via a 4G or 5G network (depending on carrier).
Basically, it provides a complete Wi-Fi service via a fixed landline and mobile provision all in one.
BT's hybrid broadband Hybrid Connect works via their SmartHub2 router, not only using their broadband service but also offering a 5G back-up via their cellphone carrier EE. You don't need to be a subscriber of both – Just a BT customer.
This means that should your broadband connection go down – Perhaps because of vandalism of the street-side cabinet, or extreme weather – Then you will still be able to get online via the 5G network.
All internet devices that are connected to your router would automatically switch over to the alternative mobile internet connection in under 90 seconds if a problem was detected with the broadband.
With the ability to purportedly support up to 250 devices at a fast enough speed, this could be a great solution if you and your business operations are heavily reliant on being connected to the internet. Which is a lot of us currently!
Is hybrid broadband guaranteed to work?
Well, unfortunately no. Hybrid broadband is only as good as your 4G / 5G reception. Automatically switching to a 4G network with no reception isn't going to keep you reliably online!
The good thing is, there is something you can do about this.
If your home 4G connection isn't as strong as you would like, you will need to make sure your router has suitable external antenna reception. Geekabit can help with this for both home use and business customers!
We've helped a lot of customers recently, especially those in rural areas,to  get excellent 4G coverage to boost their Wi-Fi strength.
Here at Geekabit we have the expertise and tech kit to make sure that your antenna is placed in the best place possible for a reliable and strong 4G connection.
You can read more about how we can help with 4G broadband here.
If you think that 4G broadband might be the answer for your home or business Wi-Fi then get in touch with us today – Our Wi-Fi experts from Hampshire, Cardiff and London will be pleased to chat through the options with you.