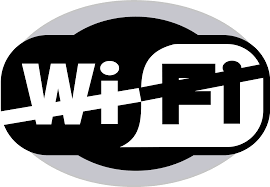 Our Director, Steve, has recently got married and has just got back from his honeymoon – A celebration of his nuptials but also a much needed break from the digital demands of his world. While I (and probably his new wife, too) insisted that he switched off whilst he was away, I wouldn't be surprised if he had the odd sneaky peek at emails just to make sure that we were ticking over okay.
Which got me to thinking… Is there anywhere left in this world that forces you to have a proper digital detox?
As Brits, we have what can only be described as an addiction to the internet. Any moment we stop and sit down like waiting for a train or a bus, you'll find heads pointed down at brightly lit screens, eyes devouring the media on the screen. A lot of times, they don't even need to sit down!
We go to the pub to catch up with friends in person, see each other face to face, but still pull out our phones and ask 'What's the Wi-Fi password?'
A staggering 99% of young Brits (16 to 35 years old) use the internet (who are the other 1%? What do they do with their time?). What's even more staggering is that these internet users are consuming media online for 10 hours per day, with the majority being viewed through a smartphone or tablet.
So it would seem that Britain really could be in need of a Digital Detox, and somewhere where it's not left merely to willpower alone. With an internet addiction like this, there really is no other way than Cold Turkey (not one of the destinations, I'm afraid…)
Akamai, content delivery network and cloud services provider, have compiled a list of countries that would fit the bill.
Due to a lack of infrastructure, these 35 countries have a user penetration rate of less than 20% – This means that only 1 in 5 of the residents of these countries can access the internet.
1. Guatemala
2. Honduras
3. Nicaragua
4. El Salvador
5. Senegal
6. Burkina Faso
7. Mali
8. Ghana
9. Cote d'Ivoire
10. Benin
11. Algeria
12. Libya
13. Sudan
14. Eritrea
15. Ethiopia
16. Cameroon
17. Uganda
18. Rwanda
19. D.R. Congo
20. Malawi
21. Zimbabwe
22. Zambia
23. Namibia
24. Madagascar
25. Mozambique
26. Angola
27. Yemen
28. Pakistan
29. Turkmenistan
30. Nepal
31. India
32. Bangladesh
33. Sri Lanka
34. Myanmar
35. Indonesia
Obviously, there are some countries on this list that it's not possible to visit due to the foreign office advising against travel to certain places because of civil unrest, war and poverty. Obviously these reasons also impact why internet usage is so low.
However, there are countries on this list that are the perfect retreat for a bit of solitude and well worth a trip. Telegraph Travel pinpointed some of them earlier this year, including a beach holiday in Nicaragua, a walking holiday through the Himalayan foothills of Ladakh, India, and a three-day trek from Kalaw to Inle Lake in Myanmar.
You could also do some lemur spotting in Madagascar, hop between islands in Indonesia, visit the rock-hewn churches of Ethipoa, track down the breathtaking sight of mountain gorillas in the DRC, or explore the utterly desolate coastline and desert of Namibia. They might be the most photogenic of opportunities, but you won't be posting those pictures on Instagram until your feet are back on British soil.
There are plenty more incredible travel destinations on this list too like Guatemala, Senegal, Malawi, Mozambique, Turkmenistan, Sri Lanka and Nepal.
This list is of course not definitive, and there will be other internet-free places just as worthy of a holiday to satisfy the needs of a detox from digital life. You might want to scream from the top of the Facebook mountains about meeting Kazakh eagle hunters but you'll be far from towns, roads and mobile reception in the real-life Altai Mountains. (The reason this one didn't make the list is due to most of the population living in Ulaanbaatar which has excellent connectivity).
Other areas off the beaten track and away from the pulls of digital media could be Russia's far east where you're more likely to meet a bear than a person, Chilean Patagonia, the USA's largest protected area Wrangell-St Elias National Park in Alaska, and The Yukon in Canada which is 80 per cent Wi-Fi-free.
Shockingly, Steve didn't choose any of these destinations for his honeymoon… I can't think why?
For more information on the last places on Earth with no internet, and where we found this list of countries, head to The Telegraph https://www.telegraph.co.uk/travel/lists/the-last-places-on-earth-with-no-internet/
With thanks to https://www.iconspng.com/image/56627/no-wifi-here-quiet-zone for the image.