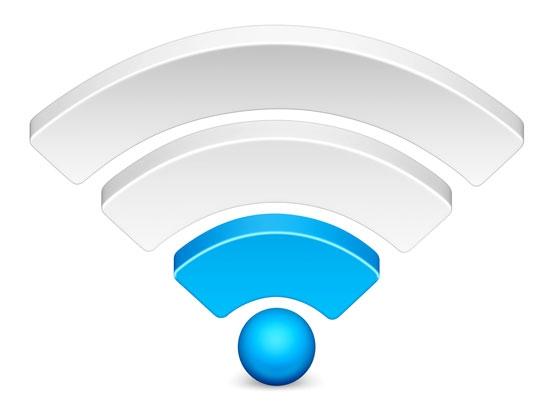 Here at Geekabit we've always had a bit of a soft spot for Wales, and now even more so with the boss recently making his beautiful Welsh lady his wife. So when we came across an article about the residents of Michaelston-y-Fedw digging a 15 mile long trench in order to be able to lay super-fast cables, it really made us smile.
The Welsh residents of this small village just a stones throw from our Cardiff based office, were desperate for faster Wi-Fi (aren't we all, sometimes?) and took matters into their own hands.
With a population of just 300, it's probably not at the top of service providers list for super-fast cabling, but that doesn't mean that these villagers weren't as exasperated as the rest of us when it comes to slow Wi-Fi.
They described their internet connection as feeble, and so decided to dig the trench needed for fibre broadband cables themselves.
It took thousands of volunteer hours from farmers, teachers and retired people from the tiny Welsh village – A huge community effort, which has resulted in the first households being connected successfully. By the Autumn, 90% of homes in the village should be enjoying a massive improvement in internet speed, having gone from 4Mbps to 1000.
Like so many grand schemes, the original plans were hatched in the local pub. Landlord Ben Longman had recently paid for high speed broadband before realising that it wouldn't work.
With the whole community seemingly disgruntled with the poor Wi-Fi, they went on to set up a community interest company and secured a Welsh government grant.
It was decided that costs for each household should be kept to an absolute minimum so the villagers rallied together to complete as much of the work as possible themselves. While some of the work was completed by local farm workers who were hired to help with the dig, much of the digging efforts was completed by villagers who excavated trenches from their home perimeter and up to the external wall where the fibre needed to enter their home.
It's an incredible community achievement, with organisers commenting that they almost couldn't believe what they had managed to do when they all came together.
It now takes less than a minute to download a film, when it used to take a few days. Imagine settling down to watch a movie, only to have to wait until the following night!
One of the men, and husband to one of the organisers who helped with the project was 71 year old Jum Dunk who had lived in the village for over 4 decades. Taking part in the dig led to him making new friends that he hadn't met before – It might be a small Welsh village, but the initiative brought together people from all different walks of life that may not have had the opportunity to meet.
And if you're thinking that fast Wi-Fi isn't quite enough of a reward for digging a 15 mile trench, you'll be pleased to know that each household that applied before 30 April were connected free of charge with their first year's service also free.
Here at Geekabit we are so community minded, and just love hearing of success stories like this where people show what can be achieved when we come together. And even better when it's in our own field too.
Original article from https://www.theguardian.com/uk-news/2018/jun/27/welsh-village-residents-dig-15-miles-trenches-faster-wifi-michaelston-y-fedw
With thanks to Yahoo Tech for the image.