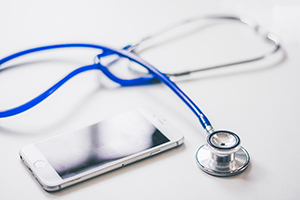 Wi-Fi is viewed as essential to operations for Hospital Chief Information Officers – not just any old Wi-Fi will do. The healthcare environment is a niche one and demands a "medical-grade" WLAN – the availability and Wi-Fi performance are required for critical communications and biomedical devices. BYOD (bring your own device) is commonplace in hospitals so it is highly important for IT leaders to be able to deliver pervasive connectivity and support high levels of roaming while managing security and regulatory issues that comes with that.
It's not an easy network to manage and unfortunately there a number of persistent problems will make it difficult for hospital CIO's to be able to achieve the necessary service levels whilst still seeing reduced costs, increased operational efficiency and improved staff productivity.
This blog details the seven biggest Wi-Fi performance challenges hospitals face.
1. Inadequate Design
In order to support specific facilities or applications, some hospitals implement Wi-Fi incrementally. while this was once sufficient, these designs now contribute to a fragmented WLAN infrastructure. Poorly designed WLANs that are simply incapable of meeting the demands of the medical environment are also seen in many hospitals.
2. Harsh Environment
Hospitals are the epitome of Radio Frequency (RF) blockers. Firstly, they are some of the most sophisticated buildings on earth and constructed from numerous materials that do not aid the RF including masonry, concrete, not to mention lead-lined radiology rooms and elevator shafts all over the place.
Obviously there are many services of equal importantance to Wi-Fi that demand there own transmission – Thousands of miles of copper and ducting for air, water, oxygen, ventilation and many more are hiding behind every wall and ceiling.
Quite simply, all of this contributes to a horrible environment for RF. it is extremely difficult to stop dead spots, and it's not possible to predict attenuation from room to room.
In addition to in-built frequency blocks, there are constantly new medical devices introduced that use Wi-Fi, creating interference on the spectrum used by other devices. The medical environment is a dynamic one and constantly changing.
3. High Bandwidth Demands
Imagine the memory taken up on your phone by photos and videos, and then those that are stored on your laptop. Now picture the resolution and number of images that a hospital CT or MRI scanner creates in just one day, and how they are communicated between devices. as technology moves forward, so does the resolution of medical imaging which has improved on a logarithmic trajectory. Today a hospital's picture archiving and communication system (PACS) uses many terabytes of storage every day, for example, at 5-20 Mb per slice and 300 slices per scan, we're talking several gigabytes to pull one full series of images from an MRI or CT scan to a mobile device at the point of care.
Video usage in hospitals is also on the up. We're beginning to see more telemedicine now with remote consulting, plus of course the biggest user of all: Patients and guests with their tablets and smartphones.
Whilst you could minimise public Wi-Fi and prioritize mission critical applications, if the Wi-Fi is unusable by patients and they can't stream Netflix whilst resting in their beds, the poor nurses wouldn't hear the end of it.
4. More IoT Devices Means More Airtime
In the case of IoT (Internet of Things) devices there are 2 main problems. Networks are constantly having more and more internet ready devices added, which thus cause more traffic. Generally the amount of data from each of these devices is quite small, however making sure that all of these devices stay online, with the additional of diffculty of most of them always moving around, uses a lot of airtime. in addition to this, because it is a medical environment and thus these devices may have sensitive information on them, the number of SSIDS (Service Set Identifier) increases which also uses up airtime even more.
5. Quantity and Diversity of Devices
There are also problems with hospital IoT devices themselves. It's all well and good having reliable Wi-Fi, but what if the device itself doesn't connect? Issues with hardware and device drivers that prevent devices from connecting to the WLAN are reported by CIO's as big issues. As previously mentioned, there are growing numbers of wireless-enabled biomedical devices with new ones being introduced on quite a regular basis, and these then also compete with smartphones and tablets for wireless network access. the problems lie with many hospitals struggling to scale their WLANs effectively to meet escalating bandwidth requirements.
6. VoWLAN Issues
In the hospital environment, communication between departments and colleagues is paramount which brings in VoWLAN (Voice Over WLAN – Seding voice messages via Wi-Fi). For this to be successful, there needs to be seamless transitions between access points (APs)in order to prevent dropped calls as doctors, nurses and staff roam throughout the facility. Doctors and staff need to be able to communicate effectively – Issues with bottlenecks and other WLAN throughput issues cause jittery voice connections and overall poor voice quality which obviously needs to be avoided.
7. Security and Regulatory Compliance
As with all Wi-Fi networks, security and regulatory compliance requirements must be met. Many CIOs report that this also exacerbates WLAN challenges. We've recently seen the importance of meeting GDPR compliance and so hospitals must implement an integrated policy enforcement strategy to ensure that user-owned devices accessing the network meet these standards for protecting sensitive patient data.
Here at Geekabit we offer Site Surveys, Wi-Fi Planning and Design and Installation to take you through the entire process. Find out more about wat we do on our website here; https://geekabit.co.uk/what-we-do/
If you think we might be able to fix your Wi-Fi issues then contact us on one of the below; We serve clients across Europe from our offices based in London, Cardiff and Hampshire.
Contact us:
London: 0203 322 2443 | Cardiff: 02920 676 712 | Winchester: 01962 657 390 | info@geekabit.co.uk
With thanks to https://www.openreality.co.uk/blog/7-wi-fi-performance-challenges-in-hospitals/?utm_source=Open+Reality+Group+Mailing+List&utm_campaign=0d912db0f1-WiFi_News_August_2018&utm_medium=email&utm_term=0_0463a15185-0d912db0f1-1204581781 and for the image.