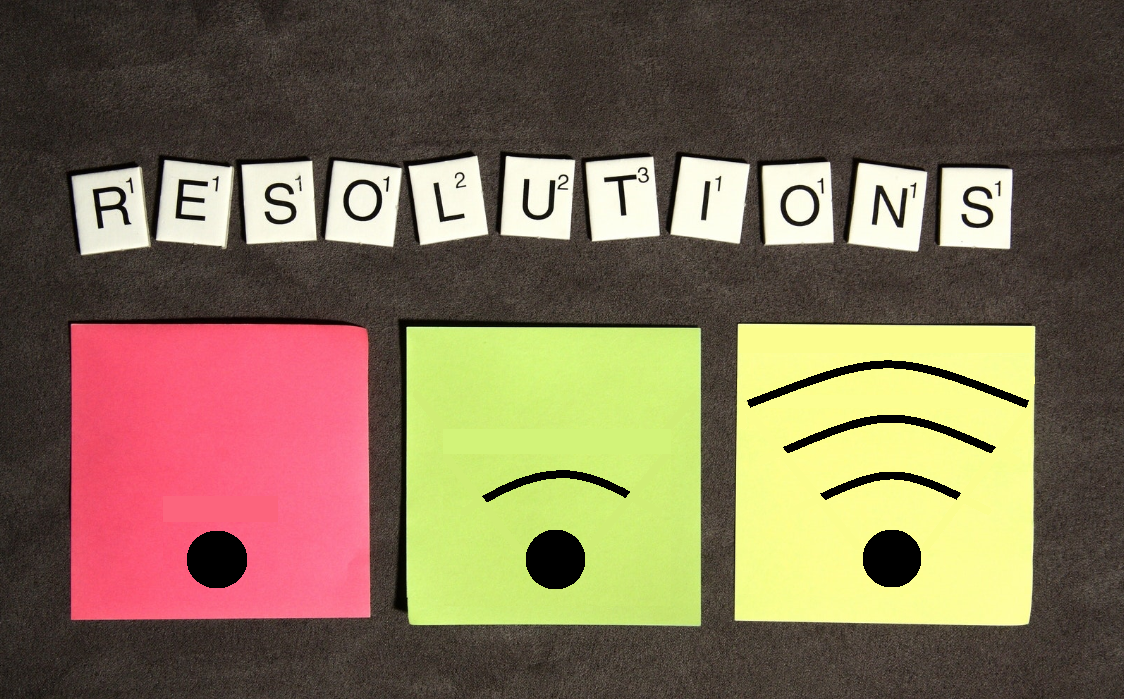 Who's currently trying to keep to some New Years Resolutions? We're over a week into January now, and most people seem to have some kind of aim they are trying to stick to.
This year the hashtag #newyearsameme seems to have been particularly prevalent, with many celebs and social media influencers opting to move away from the traditional time for new years resolutions and instead promote a focus on being happy in your own skin. No crazy diets, no impossible exercise expectations, no 'be more this' or 'become less that'.
I think this is great, although I do also believe that it's healthy to have goals and ambition, and if they are realistic and achievable then I think New Years Resolutions can be a really positive thing!
I've been reading all sorts of lists of resolutions on the internet in the name of research – Ideas on how to introduce exercise into your routine, how to cook healthy balanced meals, to try and read more, get fresh air and – possibly most popular – get offline. Whether that's heading out for a walk without your phone, or actually switching off your router, the push seems to be on being online less. Many of the lists told their readers to turn the Wi-Fi off, unplug the router, turn phones on airplane mode – Basically use any means possible to get offline.
You may decide that this is the resolution for you, but here is our twist on it…
If you're going to be making more time in your personal life to be offline, at least make sure your connection is a good one when you are connected. Especially when you are working.
Your business needs Wi-Fi to function well and unplugging your router might sound on paper like it'll provide your employees with some zen, but it's actually going to cause frustration and certainly not going to help business practices or keeping things going.
That's probably a bit extreme (like you're going to unplug your router!) but slow internet that keeps dropping out will certainly cause frustration too. Your employees will be more productive and work more efficiently if you have a fast and reliable connection.
Have your employees or co-workers been complaining about slow internet speeds? Trying to download a document but it's taking ages? Having to call back clients while you wait for your computer to catch up?
If these things are something your business has struggled with recently, then don't delay in getting it sorted out. Start the new year fast and fresh!
And if you're not the boss but you're reading this thinking YES then save the link to this blog and slide it into their DM's…
It might be a new year and the same you, but let's make 2019 #NewYearNewWifi
We've written many a blog on the benefits of Wi-Fi for your business (go on, have a scroll, we won't tell…). Wi-Fi really is one of those tools that you really can't afford to mess about with.
So why not give us a call and see how we can help your business in 2019 – From designing your network and installation, to fault finding and fixing, we've got Wi-Fi experts working out of London, Winchester and Cardiff waiting to get your business online, fast.
London Office – Tel. 0203 322 2443
Cardiff Office – Tel. 02920 676712
Hampshire Office – Tel. 01962 657 390
#NewYearNewWiFi