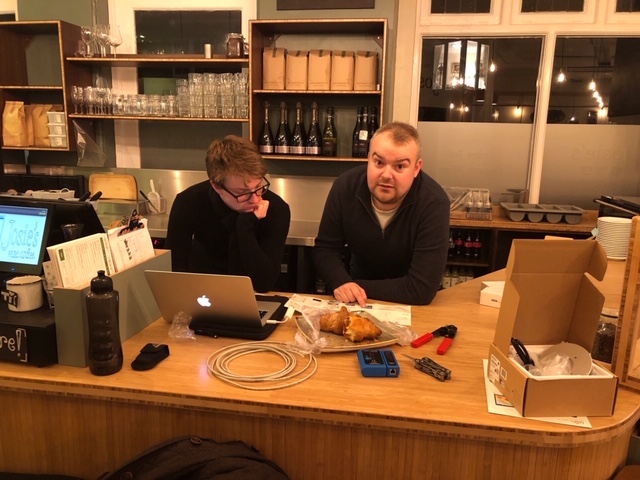 We've just completed installation of a new customised Ubiquiti UniFi setup for a growing chain of coffee shops in Hampshire.
Geekabit was delighted to be selected by nationally recognised Josies, based in Winchester, Bishops Waltham and Petersfield, for the custom installation to start 2019.
Incorporating bespoke social media logins, capturing data for ongoing marketing and analysis, we have built a customised Wi-Fi management portal to support them in achieving their business aims.
Each site has the latest Ubiquiti UniFi AP Pro installed, with the Ubiquiti UniFi Gen2 Cloud Key Controller, linked to our own AWS-hosted cloud portal. This also allows us to know almost instantly when a site is offline and customer Wi-Fi access has been disrupted, as well as providing live data and feedback remotely for each site.
Steve Cross, Geekabit CEO, comments: "As specialists installing Ubiquiti Wi-Fi products in London, Wales and Hampshire, we've been pleased to be working with yet another successful and growing organisation who want to provide a superior Wi-Fi service for their customers".
You can visit Josies and find out more at: https://www.josieswinecoffee.com/