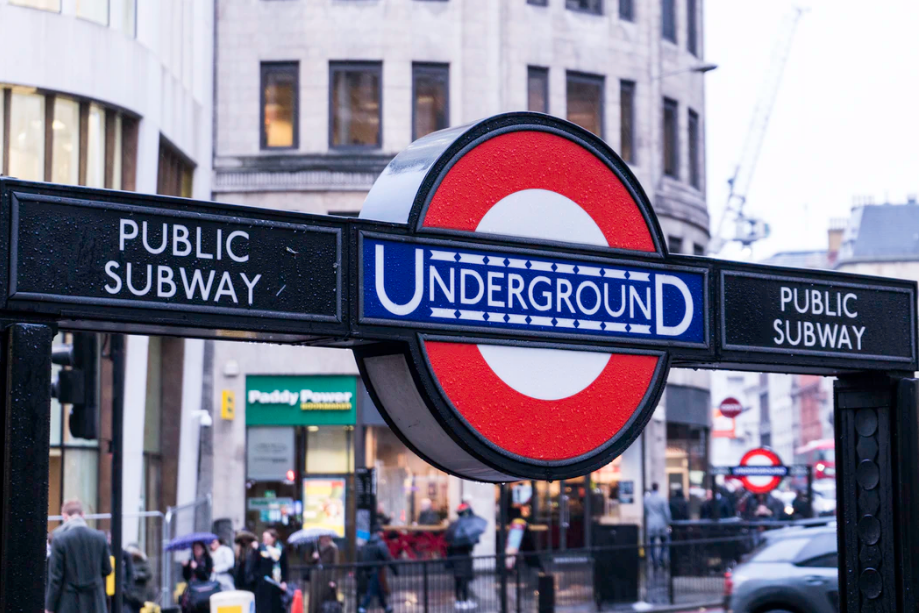 How often are you commuting through London, jumping on and off the tube? And how often are you disrupted by loss of signal during said commute – Your music streaming service stops, you're unable to check or reply to emails, can't access WhatsApp, no leisurely scroll through Instagram? Unfortunately this is all too familiar.
But that's all set to change as early as next month!
Last year Transport for London announced that 4G signal was coming to the Jubilee line before dispersing to the entire Tube network by the middle of this year.
Fantastic news for London commuters who rely on the tube to get around the capital, but who would rather like to be able to also make phone calls and access the internet whilst on their journeys.
Starting next month (March), TfL will be introducing 4G to the eastern half of the Jubilee line on platforms as well as tunnels.
This section is serving as a bit of a trial, covering stations between Westminster and Canning Town, and means that passengers will be able to stream music, watch videos, scroll social media, reply to emails and even check travel information for the rest of their journey.
Apart from London Bridge and Waterloo stations, there will also be 4G connectivity in ticket halls and corridors. The above two exceptions are due to join the party later this year.
You might be reading this thinking, hang on a minute, I already get free Wi-Fi from tube stations and Transport for London rail services? That is true for 260 tube stations, but there is no Wi-Fi network in the tunnels. The new rollout of 4G networks will be including the tube tunnels as well.
TfL's Head of Infrastructure said in interview that this new 4G service should support uninterrupted video streaming. What does this mean to you? Maybe you could continue binge watching Stranger Things on Netflix on your way home from work, or stream live Premier League action on your way to the pub?
Or maybe video on the go isn't your thing – Either way, there's bound to be something you'll be glad of 4G on the London Underground for.
If you're a keen traveller you might already know that subway systems around the globe are largely already equipped with phone coverage – It's pretty commonplace. Whereas here in Britain, the London Underground is notorious for being one of the few major public places in the UK without phone reception.
But to be fair, it wasn't really built with that in mind! As one of the world's oldest subway networks, the Tube isn't really ideally suited to phone reception in it's tunnels. The way in which they were built mean that they consist of narrow tunnels, making it difficult to install mobile connectivity devices. They also twist and turn; if you're a bit of a Wi-Fi boff you'll know that that doesn't make it easy for signals to pass through them.
But the time, and technology, has come for them to take that leap and bring their dark tunnels into the connected world. In the same interview, TfL's Chief Technology Officer said that despite the London Underground being a very challenging environment in which to introduce a phone network, they are well on track (pun intended) to get 4G mobile connectivity in both stations as well as tunnels.
Millions of people use the London Underground tube network each year, so it's no surprise that the Mayor of London, Sadiq Khan, is completely supportive of the delivery of this project, saying it's an important step for the capital.
Geeky fact: The upgrading of this new network is estimated to need 2000km of cabling!
This is all very exciting but I bet (if you're a regular London commuter) that there is a part of you wondering how this is all going to take place without disrupting your route to work? Luckily, the engineers carrying out the work are doing so during the night on weekdays as to avoid disruption to passengers as much as possible. Phew.
What will you be using 4G for on the tube?