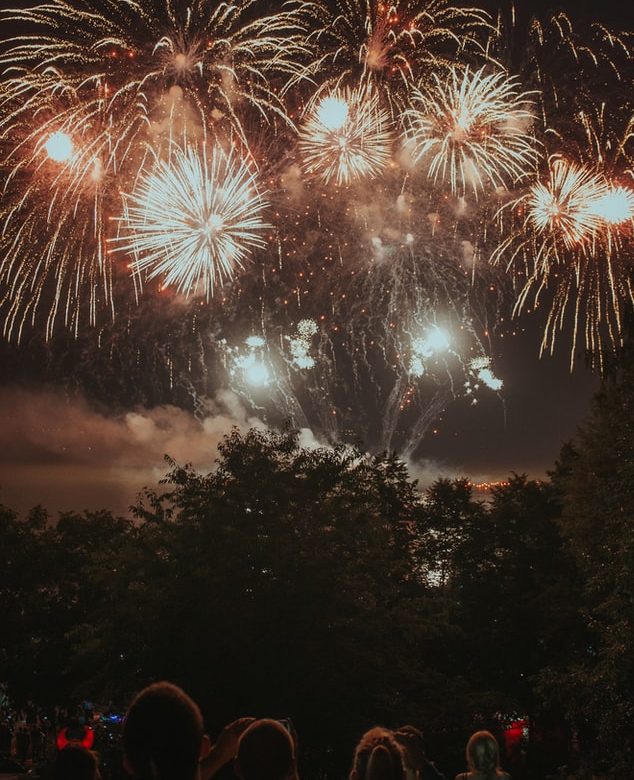 Events? Now? Covid and events don't exactly go hand in hand, so what could we have been providing 4G mobile broadband for?
Over the past few weeks, Geekabit have been busy in our local community of Winchester, working with the guys at the city's Round Table on one of their biggest projects of the year.
Winchester Round Table put on an annual Bonfire and Fireworks event to raise money for charities and worthy causes in the local area. It is a spectacular evening with a fireworks display of epic proportions. Like so many events this year, their traditional fundraising event had to be cancelled due to Covid-19. Social distancing regulations meant that the biggest one-day charity event in the city would have to adapt.
With so many charities struggling to survive the pandemic, this group of volunteers were determined not to lose their annual opportunity to fundraise. This brings us to the first requirement for 4G mobile broadband.
The Santa Sleigh
Every year in December, Winchester Round Table's Santa Sleigh visits the estates around the city centre to collect donations and let the children see Santa. And even Father Christmas needs 4G sometimes!
Geekabit fitted a 4G antenna to the top of the sleigh so that it's location could be tracked live online. Locals can monitor the sleigh's location live as it moves around the roads, and then come out of their houses when the big man in red is approaching.
This November his sleigh came out a bit early to deliver light up merchandise to locals ready for fireworks night and create another opportunity to fundraise. Our 4G mobile broadband kit meant that people could use the online tracker and pop out their front door to donate just at the right time.
The Fireworks Sites
Bonfire night just would not be the same without a firework spectacular. They couldn't hold the event in its original format – Crowds of thousands of people just wasn't an option. But cancelling it altogether wasn't an option either.
The Winchester Round Table fireworks committee decided to 'Light Up Winchester.' With 3 secret locations across the city to be the sites of the firework launches, locals across the city centre would be able to view the fireworks from their doorstep.
So where does the 4G mobile broadband come in? With 3 location across the city centre, the lighting of the fireworks in each location needed to be coordinated with the countdown live on Facebook and the drone footage of the fireworks themselves.
This transpired to a need for reliable internet in the middle of a field. Our Geekabit Wi-Fi engineer installed a 4G Wi-Fi router externally to help with this live streaming of drone footage on Facebook.
The success of this fireworks event just proves that with a tenacious attitude and a little bit of 4G mobile broadband, events can be successful even amid the pandemic and social distancing regulations.
You can read more on our website about both 4G mobile broadband as well as our expertise in Wi-Fi for events.
Get in touch with one of our Wi-Fi experts today to see how we can help with your Wi-Fi and 4G broadband needs.