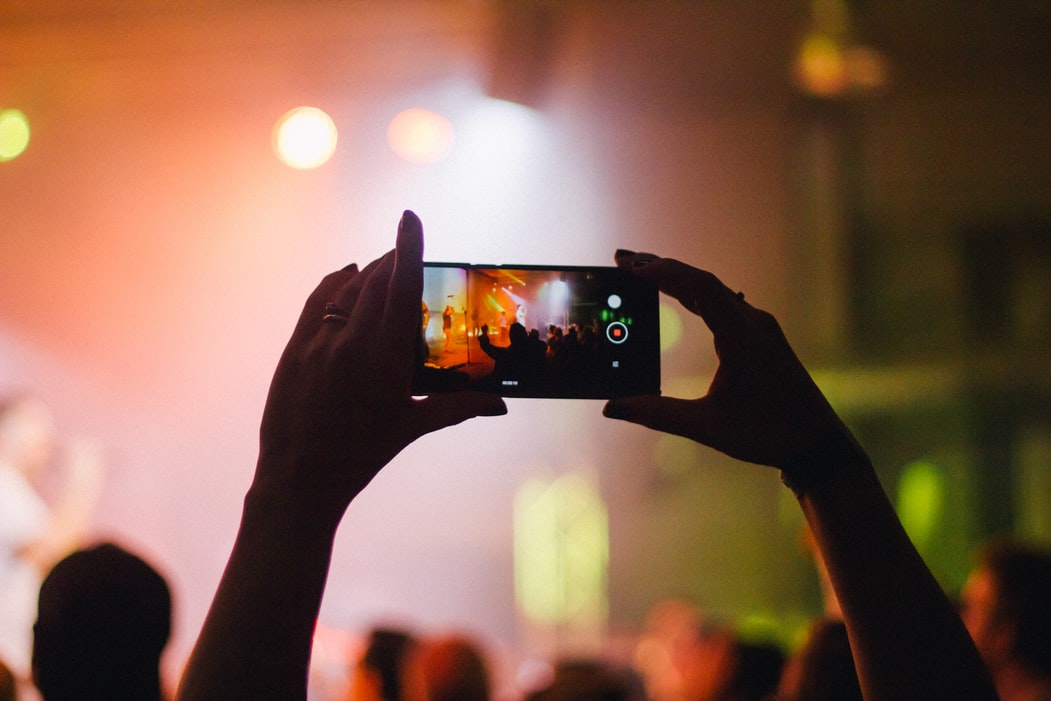 There are a few reliable staples in our Wi-Fi toolkit and one of them is the range of them is the range of kit by Ubiquiti UniFi. Their selection of access points are straightforward to match to our clients requirements due to their varying functionality and design.
We're confident that their thoughtfully designed models will meet the needs of our clients and your end users. It couldn't be easier to match specific user environments with optimal performance through the Ubiquiti UniFi range of access points and other pieces of Wi-Fi kit.
Our expert engineers can utilise the Ubiquiti UniFi range to make sure our clients are offered the ideal solution.
What does your business prioritise – Performance, design, aesthetics or network simplicity? Maybe one of these really stands out for you, or maybe your business needs a blend of them all.
Whatever your network needs, there is likely to be an Ubiquiti UniFi access point to match, each unique in what they can offer.
Hello Wi-Fi 6
UniFi have introduced Wi-Fi 6 technology through their range of UniFi 6 access points. You might like to check out the U6 Lite and U6 Long-Range if this peaks your interest.
These models (and the future U6 range) can support 300 devices on your network simultaneously, offering each of your end users a smooth, reliable wireless experience.
The UniFi 6 range use OFDMA technology, which means they can transfer high volumes of data across multiple devices more strategically, improving upload and download speeds.
Not fussed by the Wi-Fi 6 hype?
Don't worry. Ubiquiti UniFi U6 access points might be the future, but their tried and tested models are still popular. Models like the UniFi HD and nanoHD still offer fantastic speed and range as well as consistently providing a strong signal to a large number of devices.
In the digital world that we find ourselves in, this is more important now than ever before.
The UniFi HD and nanoHD utilise integrated, directional antenna which increase coverage whilst only using minimal power. You can widen their coverage even further by mounting them to the ceiling, ensuring fast and stable connections, even in the busiest environments.
Want the tech but not the ugly design?
Ubiquiti UniFi are pros in combining technical prowess with designs that you will no longer want to hide in a cupboard.
If you have a bit of flair for design, or simply wish to align your Wi-Fi kit with the style of your space then the UniFi U6 access points could be a great choice for you. Not only can you change the exterior of certain models with varying skins (think wood effects, fabric and even camouflage) but you can also alter the colour of your U6 access point's LED ring.
The perfect way to keep your Wi-Fi kit on-brand with your business.
Connect to more people by extending your Wi-Fi
The UniFi Mesh access point could be just what you're looking for if you need to easily extend your WI-Fi signal to reach a larger area.
If you your aim is to enhance the reach of your signal or try to avoid dead zones, then all of the Ubiquiti UniFi access points can link to other access points in your office (or home). However, the Mesh access points are specifically designed to do just this.
If your business is a high traffic area, such as a hotel or museum, the Mesh access points are probably the solution you've been looking for.
If you're imagining cumbersome equipment then think again! Many of UniFi's mesh access points are compact as well as being easy to deploy. You can mount them to a wall, ceiling, place them on a tabletop or even mount them outside the property on a pole to improve the quality of the connection throughout your premises.
Plug and Play Wi-Fi Extenders 
We're a generation of 'plug and play' – We just want something simple and easy that will just work. Ubiquiti UniFi's Wi-Fi Extenders are just this, if you wanting to double the coverage in your area and improve the reach. All you have to do is plug them in and your Wi-Fi experience will be instantly improved.
If you're wanting to extend your network with minimal extra power consumption, then these devices could be what you're looking for, whilstalso supporting hundreds of simultaneous connections.
Connect to the crowds
It's hard to imagine right now – Watching a football match, going to a gig, attending a festival. But these events will be making a comeback this summer, and with it the need to provide high-speed internet to A LOT of people.
Odds are that these audience members are going to want to livestream being back at such a big event – Hundreds of thousands of people all using their mobile devices at the same time.
What you need in this scenario is a hugely powerfully, high-capacity access point. The Ubiquiti UniFi WiFi Basestation XG is one of the world-leading Wi-Fi installations for large venues. It has the ability to support up to 1,500 device connections at a time. It also dynamically filters and evenly distributes traffic to avoid any channel congestion. With its directional beamforming antenna, it can maximise coverage.
Got more than one location?
If your business consists of more than one property over multiple premises, then you might be needing to bridge the networks between these buildings.
A large networking project such as this requires a Point-to-Point Bridge. These create multi-gigabit wireless links between 2 locations, up to 500 metres apart.
These devices are highly adaptive to your specific layout, using directional antennas to connect buildings with a strong link that go unobstructed.
Regardless of the building positioning, UniFi's Point-to-Point Bridges could be your ideal solution if you're wanting to connect a network over multiple properties within the conditions above.
So how do I choose the right Ubiquiti UniFi access point?
As this article has shown, whatever the scenario, there is a UniFi access point to match. These devices can ensure that your large network has enhanced wireless connectivity and your end user devices are supported.
U6 Lite and U6 Long Range – For when you want to utilise Wi-Fi 6
UniFi HD and nanoHD – The tried and tested models before the future of Wi-Fi 6 takes over
UniFi U6 – For those that have a flair for design and want to customise your Wi-Fi kit
UniFi Mesh – Extend your Wi-Fi and connect to more people
UniFi Wi-Fi Extender – Extend your network with a 'plug and play' bit of kit with minimal power consumption
UniFi WiFI Basestation XG – High powered for large venues and big crowds
UniFI Point to Point Bridge – Connecting multiple premises within 500m of each other
To see how Ubiquiti Unifi access points could improve your wireless experience, get in touch with us today.
You can find out more on their website: https://blog.ui.com/2021/02/19/how-will-you-connect-a-guide-for-choosing-the-right-unifi-access-point/