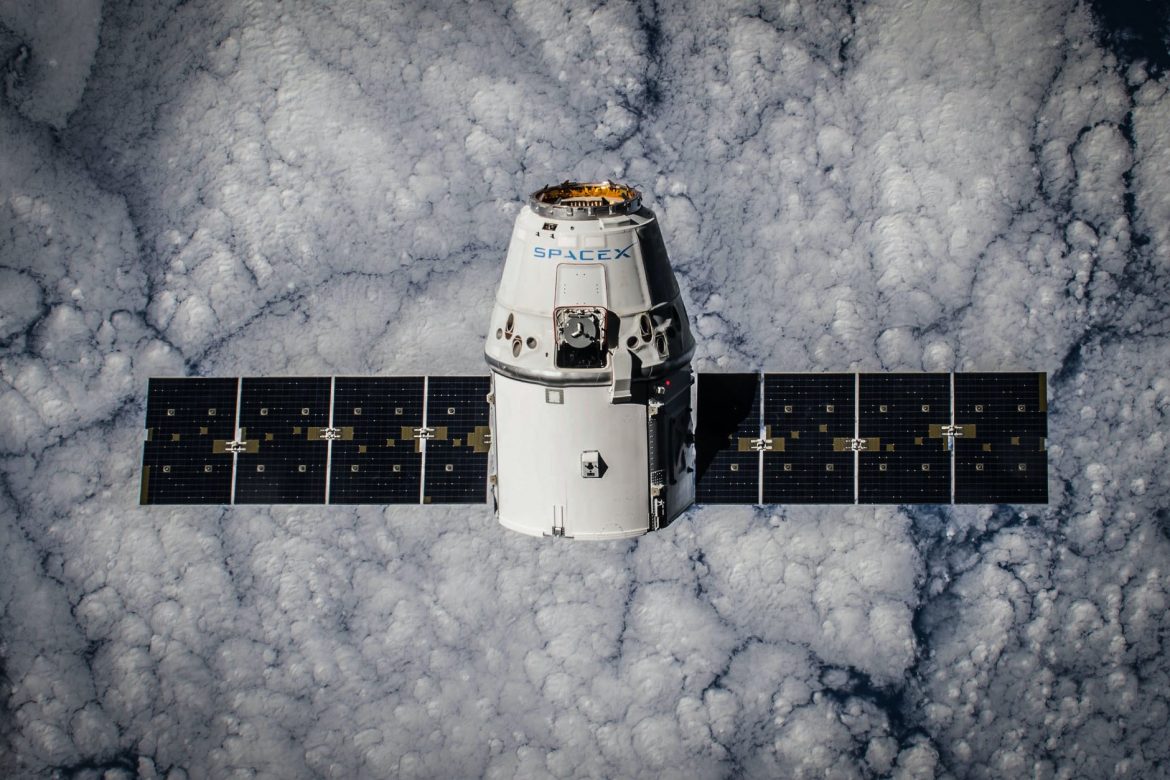 Over the past few weeks we've been sharing articles about our clients' experiences with slow, unreliable rural internet connections. We've been able to rectify this problem for them with the installation of 4G antennas and routers.
We're no stranger to the issues rural villages face when it comes to internet connectivity. Over the past few days UK press has reported the beginnings of a potential new solution that could also help those that struggle with standard broadband connections. You may have seen Starlink in the headlines – But what's it all about?
What is Starlink?
Starlink is a satellite broadband internet system from Elon Musk's SpaceX. It is penned to provide a low latency internet option ideal for rural areas. It will consist of a constellation of small satellites in a low earth orbit, working with transceivers on the ground.
It's made the press in the last 48 hours for securing a deal with telecoms mast company Arqiva, who will provide ground stations enabling SpaceX to spread its satellite internet service across Britain.
How does Starlink work?
As reported yesterday, Arqiva (based in Crawley, Hampshire) will be providing SpaceX with ground transceivers to increase UK coverage. With large ground station dishes at sites in Hampshire, Suffolk, Buckinghamshire and Bedfordshire, Arqiva has much of the home counties covered.
These ground stations will help to connected broadband satellites to the fibre network, allowing them to deliver internet signals.
The internet services that SpaceX will provide is direct to the consumer via a satellite dish. Although it's not currently on offer throughout the UK, initial trials have been carried out in Devon and Cornwall with those taking part having received their dishes in early 2021.
The move to secure ground stations will help enable Starlink to expand its satellite coverage across the UK. They hope to cover much of England, Scotland, Wales and Northern Ireland by the end of this year.
When will Starlink have UK wide coverage?
Starlink's network of low-earth-orbit satellites is growing rapidly. There are currently 1000 small satellites in orbit across the northern hemisphere, with plans to eventually have launched up to 12,000. Coupled with the provider's move to lease ground infrastructure, this could well be an internet option for rural villages by the end of 2021.
Is Starlink connected to Project Gigabit?
This week, the government have launched Project Gigabit – A £5 billion government project to improve internet infrastructure and bring next generation gigabit broadband to hard to reach homes and businesses.
Officials from Starlink have been in talks with UK government in regards to how their satellite internet service could be used as a part of Project Gigabit, connecting remote parts of UK countryside to broadband speeds of up to 1 gigabit per second.
The rapid expansion of Starlink's satellite network could accelerate this project.
How much will Starlink broadband cost?
To get set up as a Starlink customer here in the UK, you'll need to first buy a Starlink satellite dish costing £439. There will then be a monthly subscription fee of £89.
How will Starlink's satellite internet compare to other broadband offerings?
Trial customers that have started using Starlink's satellite internet service already, have so far enjoyed speeds of 100-200 megabits per second.
If this standard was to be seen across the UK, especially in rural areas, it would be a significant improvement in internet speeds.
Are Starlink the only player when it comes to satellite internet service?
Earlier in the year, Arqiva reported to investors that they were actively 'developing opportunities' with low-earth-orbit constellations customers.
SpaceX was among those that were named, as well as Amazon and OneWeb so watch this space.
Can I get Starlink satellite internet now?
Starlink is currently only offering an initial beta service through trials, both domestically and internationally.
With the news this week in regards to ground stations, it's expansion is expected to continue rapidly with near global coverage (including the UK) by the end of this year.
This week has certainly seen some exciting new developments within the Starlink satellite internet service. We're keen to see what happens next, and whether their internet speeds will indeed be as fast and reliable as they hope.
But for now, we're sticking with our 4G solution to rural Wi-Fi problems. If you need reliable internet now, and a slow Openreach connection just isn't cutting it, get in touch about our 4G broadband option today. You can read more about how we've helped rural clients in Hampshire get a reliable 4G broadband connection here.