Your internet speed has never been so important. Connectivity is as important as electricity, water and gas to a home or business. Decisions are made based on the speed you can offer, yet connectivity is often overlooked until it's too late.
House buyers, tenants, hospitality customers and even employees are getting more tech savvy and starting to ask questions about internet speeds and reliability.
With a decade of providing connectivity solutions to UK markets, we have launched our innovative Internet Connectivity Measurement Platform.
SpeedScore by Geekabit gives you a variety of tools to help provide an independent certification of your internet speeds and connectivity.
Most internet speed tests are not accurate, as they become affected by the use of Wi-Fi, old devices and different test endpoints. You can't expect them to provide the same results test after test due to a variety of factors.
Our hardware and software is different, resolving these issues and providing a balanced and independent view. We have no affiliation with any connectivity provider or hardware manufacturer, allowing us to create a truly impartial scheme based on scientific measurement and reporting.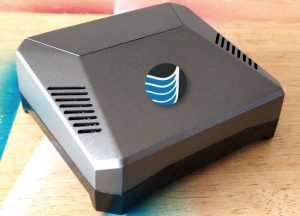 Who is SpeedScore for?
Perfect for Estate Agents looking to prove internet connection speeds in properties for sale, landlords looking to provide accurate broadband measurement for potential tenants, and hospitality hosts giving confidence to those looking for a connected stay.
What does SpeedScore include?
The core platform consists of the SpeedScore ConnectBox – plugged directly into your broadband router (available for purchase or hire) and the SpeedScore Platform and App. You can show live scores within your own online marketing, provide exportable reports and download certificates to provide an independent and balanced view from our experts.
Prove your internet speed and connectivity status, when and where you need it with SpeedScore by Geekabit.
We have limited availability for the first rollout of our platform, and are looking for a final few customers for our initial shipping batch. If you would like to take part, please email info@geekabit.co.uk.