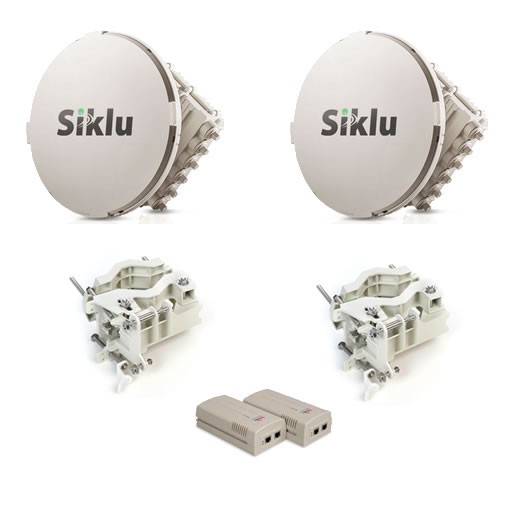 1 Gbps connectivity between two sites is sometimes necessary and an E-band set of radios that work within a 70-80 Ghz frequency is a viable solution.  The benefits of these radios are vast and varied.  Being relatively cheap makes them popular and this coupled with the fact that they are easy to deploy and manage makes them a Wi-Fi winner.
Siklu have created a solution in an E-band set of radios that will provide 2 Gbps connectivity over up to 7kms.  This wider channel width solution is able to work at lower modulations which makes it a great option compared to others on the market.  The EH -2X00 delivers 2Gbps full duplex point to point wireless connectivity making it robust and futureproof.
Being small in size, the tiny footprint allows easy site acquisition and an easy installation.  Moreover, the E-band spectrum is uncongested and offers a quick licensing process compared to other options.  Spectrum protection is maintained whist the cost is still relatively cheap.
The EH-2X00 series offers a great price per MB but alongside this its lower installation costs make it unbeatable in price.  The new model is based on an evolved version of a Siklu's field proven platform making it extremely reliable.  This reliability cuts the cost of site visits which contributes to its exceptional value for money.
With 16 non-overlapping channels available to it, the EH-2X00 is able to deploy dense networks over greater distances and offers a great solution for those looking for 1Gbps between 2 sites.