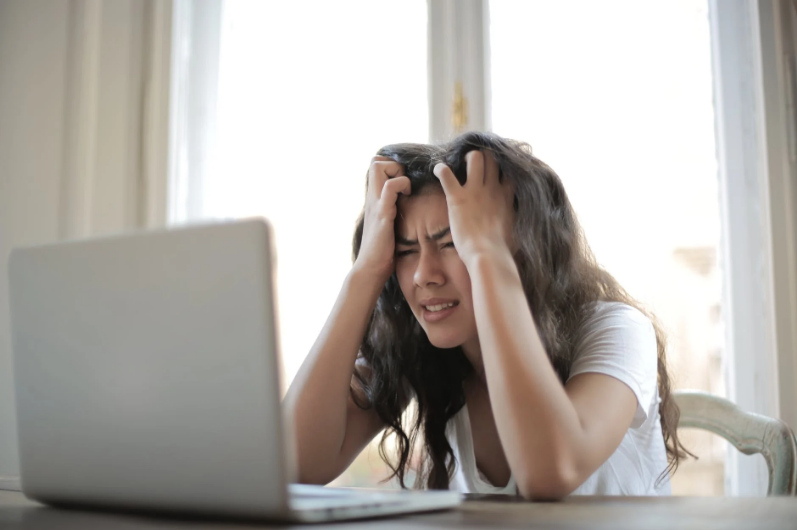 The world might have changed, but the demand for Wi-Fi hasn't. If anything, the demand is even higher! And if you want a happy workforce when they return (if they haven't already), or satisfied guests and customers, then you're going to need fast and reliable Wi-Fi.
People tend to link the impression and success of a brand or business to how well their Wi-Fi works, and employees don't want to return from working from home to find that the office Wi-Fi is worse than at home. Now is so not the time to have unreliable, patchy Wi-Fi.
Does your wireless system need deploying, or upgrading?
This can be a daunting task if you're not sure what you need or what you're doing. You may just decide to call in the experts (our Wi-Fi engineers work out of London, Hampshire and Cardiff, just FYI) or you may decide to work it out yourself. In which case, you'll probably read on.
Wireless networks are a system of products that rely on one another in order to be successful. You might have one really great product, but that's not going to do you much good if the rest are sub-par. The most successful wireless systems consist of having all of the right components, working seamlessly together.
One of the most common questions our Wi-Fi experts are asked (apart from 'how do I get my Wi-Fi to the garden' – lockdown life) is what is an access point, what type do I need, and how many?
Unfortunately, if you're going for this alone, there's not a 'one solution fits all' answer to this, but we'll try and outline the most beneficial information as possible. At the end of the day, we want the best result possible for your end users – Whether it's your employees or customers.
How many end-users can each Access Point support?
Firstly, there are different types of access points – The ones you use at home are different from those you would use in a business setting. Enterprise grade AP's are what we would use for non-residential settings. As well as providing higher client thresholds, they also offer other capabilities such as intrusion detection and prevention, spectrum analysis and load balancing.
These types of AP's can thus handle more devices, provide security and make performance adjustments in real-time.
It's important to look at the design of an AP, as there are unfortunately many that are now outdated. A lot were created for coverage as the most important factor, however since then people have started to carry multiple devices at any one time. With 2-3 devices per person, an AP's ability to handle many devices impacts how your network performs.
When planning your wireless system, it is essential you plan for capacity – BYOD (Bring Your Own Device) and the IoT (Internet of Things) means that there is an ever-increasing number of devices that will try to connect to your network.
What type of access points do I need?
When shopping for devices, you will find there are literally hundreds in use that are AC certified. All of these devices would benefit from wave 2 AC access point deployment.
This type of AP are a great choice due to their increased reliability, faster speeds and better support for high density areas.
Just in case you are wondering what the different is between wave 2 AP's and wave 1, wave 2 have 3 other main features, other than speed.
MU-MIMO
4 spatial or data streams
160 MHz channels
That's really interesting, but what does it mean for your business? Well, with the right design in place (did we mention that our Wi-Fi engineers have expertise in Wi-Fi surveys, design, and installation?) wave 2 AP's can offer better performance whilst actually using few access points. This helps boost productivity, efficiency and user satisfaction. All of which should be top of your list at the moment for getting your business successfully back on it's feet.
There are, of course, many additional factors that can impact the performance of your new access points – If something still isn't quite right once your deployed your network or upgraded devices, give our experts in London, Hampshire or Cardiff a call.
How many access points do I need?
Unfortunately many people think that Wi-Fi problems will be solved by adding more access points – But too many AP's can actually be as bad (possibly even worse) than not having enough.
The number and placement of access points is dependent on the environment and WLAN design. You don't want an under-engineered design but you also don't want one that's over-engineered. You're the Goldilocks of the Wi-Fi world, and you want your network just right.
You might have already found yourself some free software that boasts DIY network design – But be careful! Without the Wi-Fi expertise of an experienced engineer, it can be difficult to get it just right even with software to guide you. Design is important, so do get in touch if you run into difficulties.
So what's next?
Wi-Fi has become as important to us as electricity. We rely on it and take it for granted – And just like a light that won't switch on, we really notice when it's not there or flickering on and off.
Whether you are about to deploy a new wireless network, or are upgrading your current one – your access points will play a huge part in how successful it is. You don't want frustrated end-users – Whether they are employees or clients. This all comes down to how well your wireless network has been designed. For Geekabit's expert advice from our experienced engineers, get in touch today – We can survey, design and install reliable and secure Wi-Fi networks for your business.