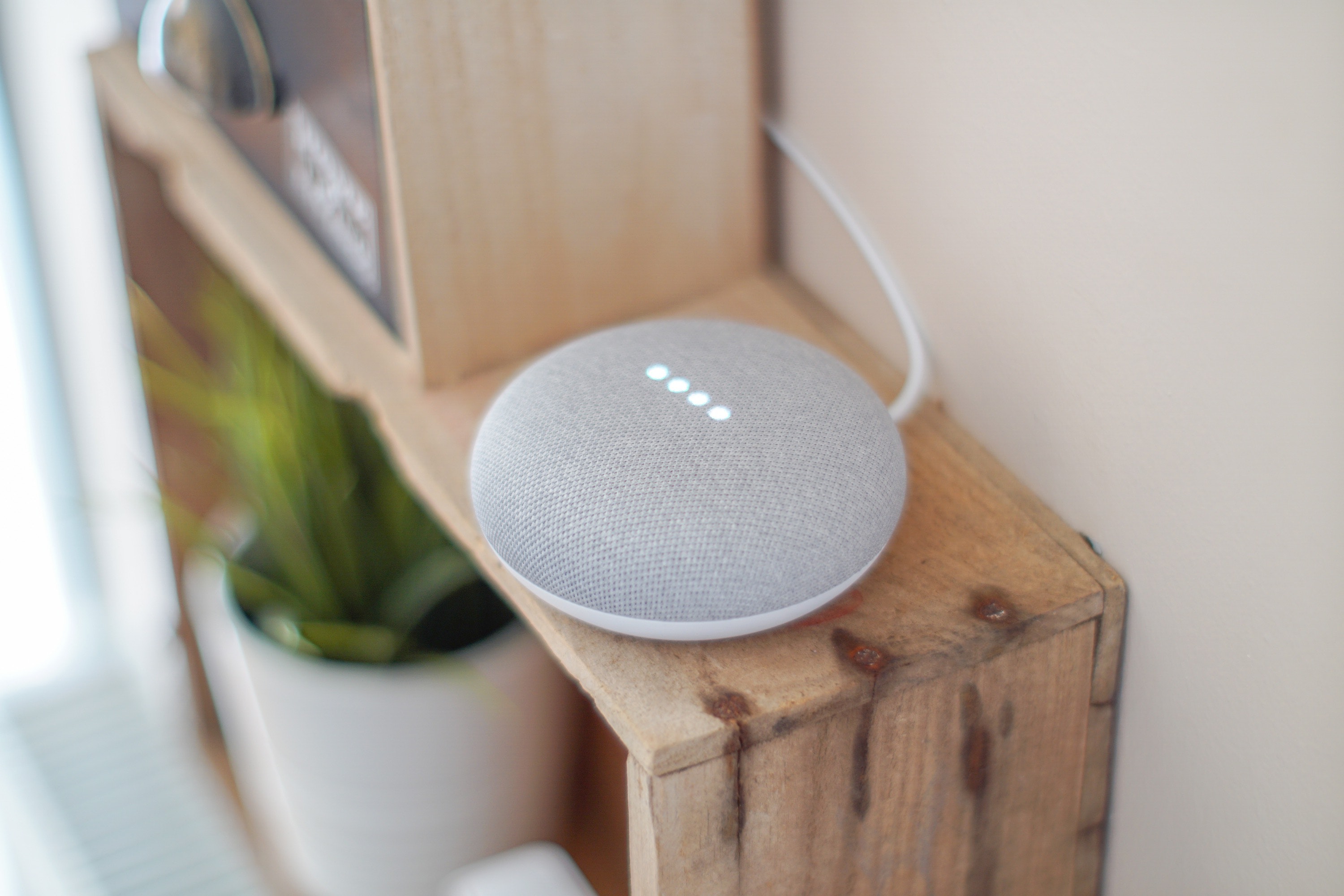 Last week we blogged about Google launching their Nest Wi-Fi Pro – And we mentioned that this new device would be Matter compatible. 
If you keep up with all the latest gadgets and gizmos and pride yourself on your smart home then you'll have probably been hearing quite a bit about Matter. Especially from the likes of Google, Amazon and Apple.
If you're keen to keep your smart home updated with up to date tech and new features, then you might be eager to upgrade to Matter compatible devices.
But what exactly is Matter when it comes to Wi-Fi? And do you need to be rushing out to buy the latest smart home tech to future-proof your devices?
What is Matter in Wi-Fi?
Essentially, the aim of Matter is to provide a protocol that offers interoperability across different ecosystems, offering standard data models for smart home devices.
If you're reading this, then it's likely you have a smart home or are intending to 'smarten up' your home with some of the latest gadgets. Think smart bulbs for your lighting, heating controls, TV, music, etc. You'll also likely have a Google Home, Amazon Alexa, or Apple HomeKit – Which means when you buy smart home devices, you're checking if they're specifically compatible to your smart assistant. Is this smart bulb compatible with Alexa?
In essence, this newly-launched networking protocol – Matter – will ensure that all your smart home accessories work across all the smart home platforms. Or major ones at least. Instead of having to check if something is compatible with Google Home, all you'll need to do is check for the Matter label.
You do need to bear in mind however that depending on the platform of your choice, you may need to wait for software updates to enable Matter.
But what actually is it? What is Matter? Matter is an IP based technology, formerly known as Project Chip (Project Connected Home Over IP). Using Matter, it's possible to create a mesh network which doesn't need to connect to the cloud. This means that whether or not your smart accessories connect to the internet or have a hub, if you are physically there in the home then you should be able to 'turn the lights on' with Matter and it work with as little as your phone.
Where we have connective technologies such as Ethernet, Wi-Fi and Bluetooth, Matter operates as an application layer on top. This makes mesh functions possible.
Is Matter a big deal for Wi-Fi and smart homes?
As we intimated above, when you're shopping for a smart home device or accessory it can all seem a little bit fractured. Does Alexa support this device? Is this accessory compatible with Google Home?
Whilst many devices and accessories cross over and work with various platforms, that isn't always the case and we definitely need to be checking compatibility before making a purchase.
When you're shopping for a smart home platform, device or accessory, the ones you want might not all marry up. You might love the features of one platform, but not be as impressed by the accessories on offer and the specs of compatible devices available. And that can feel pretty frustrating.
This is where Matter will be really handy for the smart home industry as a whole – For you as a consumer as well as the smart home manufacturer.
Matter will mean that you will have a wider range of product options, as well as more reliable connectivity within your home. And that's a huge thing.
If you have a smart home, you will likely have smart devices and accessories located all over the house in different rooms – Maybe even outside! If these locations don't have a strong, reliable signal then you'll find your devices 'dropping out'. If you have a home jam-packed full of smart devices then you could even find that your router is overloaded and the Wi-Fi doesn't work as effectively. Although this is unlikely with Wi-Fi 6, you don't want a smart home full of devices that can't work effectively due to the Wi-Fi.
But accessories using Matter, particularly on a Thread network, helps reduce these connectivity problems.
Which manufacturers will be compatible with Matter in the UK?
The body behind the Matter standard is the CSA (Connectivity Standards Alliance). Amongst the members of this alliance, you will find the big players of the smart home world like Google, Amazon, Apple and Samsung.
Google seems to be leading the way when it comes to Matter compatibility here in the UK. As we mentioned in last week's blog, Google is already launching their Matter compatible device through the Nest Wi-Fi Pro.
We fully expect others to fully suit very soon, with the tech world eagerly awaiting the necessary software updates by the end of this year.
Next year we will start to see the tech world pick up the pace with device development to match the Matter spec, with the launching of more and more Matter compatible accessories.
If you can't envisage your home without it's smart element and worry about Wi-Fi coverage disrupting your smart home functionality, then Matter could give you the peace of mind you're looking for to keep those concerns of operating things without internet at bay.
Whilst Matter compatibility would future-proof your devices, if you're happy to choose current devices and accessories that are compatible only with your chosen platform then they will continue to work just the same even once Matter is available.
We're excited to see what Matter will have to offer the smart home industry!