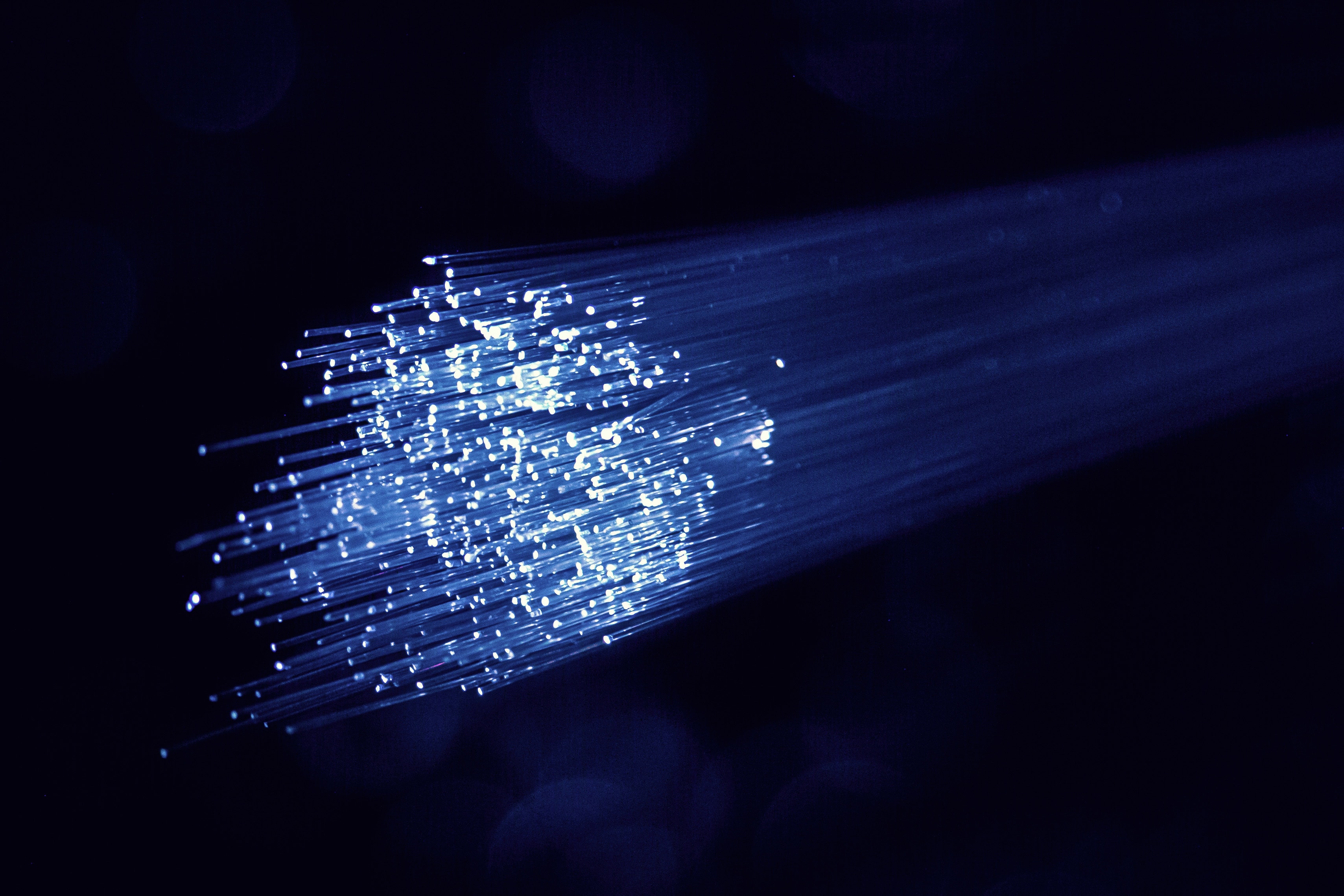 For the past year, the DSIT have been trialling 'Fibre in Water' in Yorkshire. Fibre has been run along 17km between Barnsley and Penistone to see whether fibre optic (FTTP) broadband cables could be deployed through live water mains.
The £6.2m trial has just completed its first phase, with the DSIT releasing current progress and what they've learned so far, with one year left to go of the trial.
The theory behind the 'fibre in water' trial is that fibre broadband could reach 8,500 more rural homes and businesses without needing to do disruptive and costly street works. Not only that, the fibre could provide capacity to local 5G mobile masts as well as monitor any leakages on the network.
What is 'Fibre in Water'?
The main concept behind 'Fibre in Water' is to deploy fibre optic cables through live drinking water mains, monitoring them for leakage. It would also mean that broadband companies could use the water network to deliver gigabit connections to any homes and businesses along the water route that the cables were deployed in.
If you're wondering whether it's safe to be putting fibre-optic cables alongside water, then don't worry! The fibre cables will be inside 'messenger pipes' to make sure that they don't touch the water and are protected.
The messenger pipe is deployed whilst water is in normal operation so that the pressure can be used to deploy an initial draw line. The installation is completed by blowing the fibre-optic cable into the messenger pipe.
What do they hope to achieve with the 'Fibre in Water' project?
The £6.2m project began in 2021 and is expected to reach completion in 2024 – Taking it from a pilot schemed to facilitate delivery. The aim is to deliver advanced broadband and mobile services to rural locations via mains water.
Led by the DSIT (Department for Science, Innovation and Technology), the project is also supported by Defra (Department for Food, Environment and Rural Affairs) as well as the Geospatial Commission.
There are various objectives to the 'Fibre to Water' project, a few of these are:
To support the Project Gigabit and Shared Rural Network schemes by connecting the hardest to reach areas of the UK with advanced fixed and mobile services (such as gigabit, 4G and 5G)

To reduce the amount of clean water leakage from the water mains (approximately 3 billion litres of clean water is lost per day)

To support the digital transformation of the water industry in the UK
What are the challenges of the 'Fibre to Water' project?
This project sees the merging of two separate industries, so is of course going to meet its challenges.
It's a complex endeavour to safely bring together fibre-optic cables and water pipes in one place. Hence why DSIT, Defra and Geospatial Commission are all involved. Not only does it have to meet regulatory frameworks but also has to reflect a sensible cost for all bodies.
Project TAWCO was formed – Telecoms and Water Combined Operations – Consisting of Yorkshire Water, Commsworld (telecoms operator), the University of Strathclyde as a research organisation and Arcadis as a Design and Engineering Consultancy.
They proposed a route that would enable them to put the operational and commercial models to the test – Going from Barnsley to Penistoke.
What does the 'Fibre in Water' project consist of?
The project is split into 3 phases, the first of which has just reached completion.
Phase 1
This phase has focused on the research and investigation elements to inform later deployment. It had to look at the technical, commercial, legal and maintenance aspects of everything – as well as the benefits – before being able to present findings to the government. Only then can it move into Phase 2 and 3.
Phase 2
The second phase will look at the design and build elements of the project, including deployment of the final design. It will also include data collection and the accrual of benefits.
Phase 3
The final phase will evaluate how the project has performed and how it can be scaled up in line with the analysis results from Phase 2, with a view of rolling out this solution on a national scale.
What has been learnt from the 1st phase of the 'Fibre in Water' project?
Now that the first phase is coming to a close, the project has shown that this is a successful model, commercially viable, between the two industries.
It would seem that there is an investment opportunity for fibre in water, with a host of benefits for not only the industries but customers too.
European markets are seeing expansion in this area, with a rise in fibre in water technology and monitoring software solutions. More suppliers here in the UK are looking to gain approval for their offerings. As with all industries, competition in this area will drive innovation and technical improvements further as well as keep prices down.
The telecoms market is a competitive one, so Fibre in Water is likely to be another way for these companies to get broadband services to homes and businesses and provide better options for consumers.
One issue highlighted by the Phase 1 survey was having to gain access to private landowners along the proposed route. Not only would this be a potential risk, it would also cost money due to compensation negotiations.
A way to avoid this was to alter the route for the trial, reducing it to 8km of 'fibre in water' and avoiding the need for private access. Whilst this mitigated the risk and cost, it also means that the number of rural premises being reached is less, down to 7000.
Will the proposed 'fibre in water' trial go ahead? It's expected that a decision will be made imminently by the DSIT and other government partners alongside Project TAWCO.
Could this be an exciting development in getting reliable broadband to rural areas? We might well find out next month – Watch this space. 
Rural Wi-Fi Options with Geekabit
In the meantime, if you're struggling with your broadband in a rural home or business then get in touch with our Wi-Fi experts today. We have extensive experience with 4G and Mobile Broadband – Bringing you a more reliable connection in rural premises. Read more on our website and get in touch today.