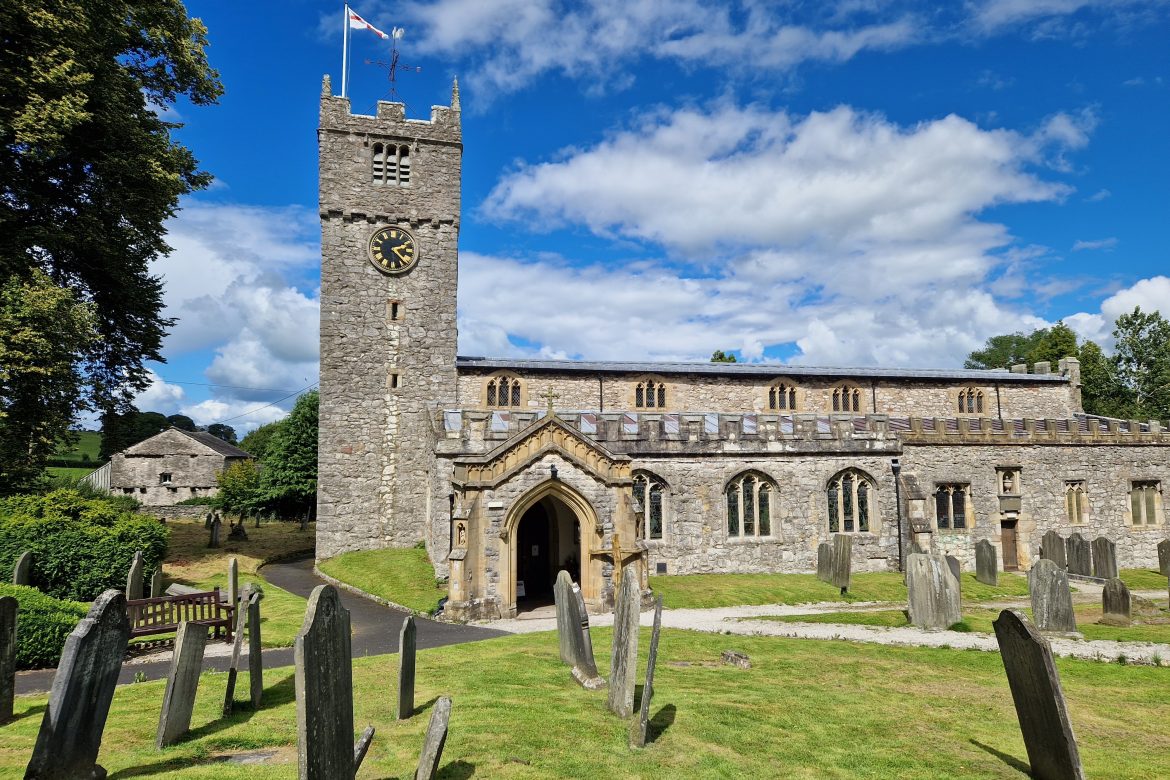 Using OpenRAN (Open Radio Access Network) technology, Vodafone are working alongside the Church of England to help extend mobile broadband via 4G for those in rural parts of the UK. They are doing this by utilising 11 church bell towers as base stations for the deployment of this small bits of kit. 
Which Rural Communities Will Benefit From These Church-Based 4G Base Stations?
The first to be installed were Brompton Regis (Blessed Virgin Mary Church) in Somerset and Ewyas Harold (St Michael's and All Angels) in Herefordshire.
9 further church-based 4G base stations will be going live over the next few months across the following counties:
Dorset
Essex
Norfolk
Wiltshire
Why Do Churches Make Good Base Stations for 4G Mobile Broadband?
Generally speaking, churches are tall buildings that are often found on high ground, as well as being at the heart of communities. This makes them the ideal location to install a mobile site to help boost 4G mobile broadband connectivity for these communities. 
Even better, current technology means that the base stations are small enough to not spoil the architecture and tone of the churches themselves.
Vodafone's aim is to use this technology to improve connectivity and better reach these rural communities that struggle so much with traditional broadband. 4G mobile broadband via these church-based base stations could be a huge step forward in connectivity for rural communities across the country.
Rural communities deserve to access good, strong, reliable internet speeds like anyone else, and boosting 4G mobile broadband in this way could be just the thing to deliver it.
How Do These 4G Base Stations on Churches Work?
These 4G mobile broadband base stations are called new cell sites and involve small cells in the form of well-hidden boxes being employed on church towers.
These new cell sites have a coverage radius of 500 metres, so are ideal to serve the community based around the church itself which is usually close by.
The Idea of Church-Based 4G Base Stations is Actually Nothing New
Church spires and towers have been identified as a prime place for bits of mobile and fixed wireless broadband kit before, so this idea is nothing new. It's been done many times before!
A previous agreement between the Church of England and Cornerstone (Vodafone UK and O2's network sharing division) was made back in 2019.
But while the premise might not be new, we still think any action taken to improve the connectivity of rural communities across England and the UK is a great step towards access to reliable broadband for all.
Do You Need Wi-Fi Assistance?
For Wi-Fi and Mobile Broadband Assistance for your business across Hampshire, Cardiff and London, get in touch with our Wi-Fi experts today. Our experienced and professional engineers are on hand to help with your Wi-Fi woes as well as determine if 4G mobile broadband could be a viable option for you.
Call us or email us today.