We've talked quite a bit recently about the demand we've seen for 4G broadband, especially in more rural areas around Winchester and Hampshire.
In previous weeks we've shared our favoured pieces of kit for 4G routers. This week we're going to talk a bit about the data plans needed for 4G broadband.
Many of our clients ask us about the best unlimited data sim plans for their 4G routers. For people swapping from traditional broadband over to 4G, this is next on the list of 'need to know' following hot on the heels of coverage.
We are pleased to be able to offer our clients an unlimited 4G data plan solution through Utility Warehouse.
Who are Utility Warehouse?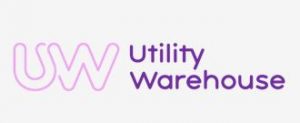 Whilst they may not be as well known as some of the big networks, Utility Warehouse uses the EE network which you all will have heard of.
Wherever there is good 4G signal with EE, we can provide a superior external antenna and mobile router to give you better upload and download speeds.
Did you know the emergency services use EE?
EE is the network currently used by the emergency services for their radio communications. It is one of the most reliable networks that you can use.
What's the deal?
Other networks are of course available, however they often cost a little more as well as locking you in to a longer contract.
Our deal with Utility Warehouse is only on a 30-day rolling contract, which gives you the peace of mind that you can enjoy unlimited data whilst not being locked into a lengthy contract.
Is your home suffering from a slow BT Openreach connection?
Slow internet is frustrating at the best of times, but add in the stressors of working from home, remote learning and Zoom calls dropping in and out and you're bound to be tearing your hair out.
For homes suffering from a slow Openreach connection, the speeds offered by Utility Warehouse Mobile will solve many of the issues you're facing.
Can you get 5G through Utility Warehouse?
Many devices are crossing over to 5G so it's natural that the question of whether something is 5G compatible is on your lips.
At the moment, 4G is the only option through Utility Warehouse, although we understand that 5G will hopefully be added in early Spring.
Want to find out more?
If you would like more information on the 4G Broadband service we can provide through Utility Warehouse, please contact us directly.
You can also find out more about our Utility Warehouse service offering by clicking here: https://uw.co.uk/?position=F62402
If you're unsure about making the switch to 4G broadband or you're not sure if it would be right for you and your home, have a read of our website. You can also give us a call – Our Wi-Fi experts would be happy to chat through the options and ascertain whether 4G broadband could solve your Wi-Fi woes. You can reach our Hampshire office on 01962 657390 – We look forward to chatting with you!