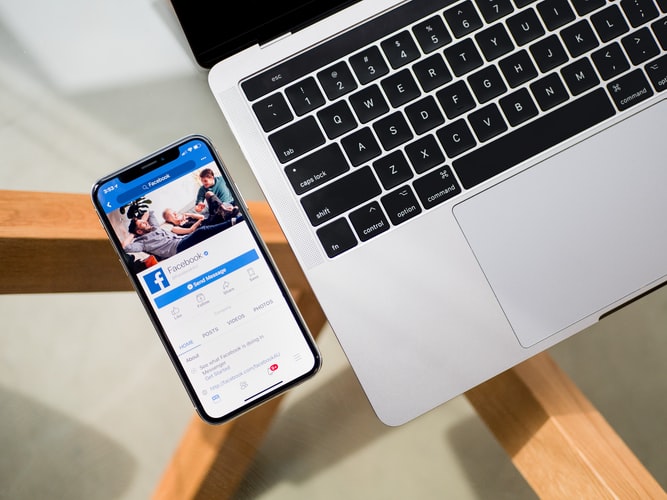 If you're not one of the 100,000 businesses already using Facebook Wi-Fi then you may very well be asking this question! Facebook have launched their own Wi-Fi option, to help businesses connect with more people.
How does Facebook Wi-Fi work?
Most businesses will allow people to connect to their Wi-Fi – Sometimes with a password (recommended) and sometimes without. Whilst it's much more secure for both your network and the guests using it to provide people with a Wi-Fi password, some may feel it's a bit of a faff logistically.
This is where Facebook Wi-Fi helps – It allows people to connect to your business Wi-Fi without needing to share a password. Not only can it make things easier logistically, it could also help your business to reach new customers by increasing the number of check-ins to your Facebook Page. That way, your customer's friends will discover you too!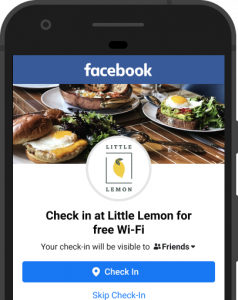 What are the benefits of Facebook Wi-Fi?
As we've just mentioned, by utilising Facebook Wi-Fi in your business, you encourage users to check in, which in turn increases your exposure to a new audience and reach more potential customers through friends.
Currently, the most secure way to share Wi-Fi access is to give users a password to enable them to connect. Businesses have varying methods of sharing password information with their customers, but it can be frustrating for customers if they can't find the information and arnd are keen to connect quickly. Facebook Wi-Fi means that people visiting your business won't need a password in order to log connect to your Wi-Fi – You won't need to share passwords with Facebook Wi-Fi.
Because it's linked to your business Facebook page, you are able to gain insights on your visitors. Anonymous information is collected so you can identify how many returning visitors you have checking into your page through Facebook Wi-Fi.
It's free! There is no charge to use Facebook Wi-Fi for your business.
How do I get Facebook Wi-Fi for my business?
If you're eager to get started, you'll need to add the Facebook Wi-Fi features to your existing Wi-Fi.
First of all, you will need to have a business page on Facebook and admin access to the page. Make sure your business has a physical address listed in the Page Info section.
You will also need to have a compatible router. If it is compatible, you need to enable Facebook Wi-Fi in your router's settings.
If both admin access and router compatibility are in place set up could be complete in as little as 20 minutes!
Is my router compatible with Facebook Wi-Fi?
First, you need to know what router you have. You can find this information on your router box, or by typing your router's IP address into your browser. Once you know what router you have, you can check to see if it's compatible with Facebook Wi-Fi here. The list comprises of some of our favourite brands of business Wi-Fi kit, including Ubiquiti UniFi, Meraki, Aruba and Ruckus among others.
If your router is on the list, you can then click through to a handy set up guide on YouTube, specifically for your router. Easy peasy!
If your router isn't compatible with Facebook Wi-Fi but you're really desperate to use it, you'll need to invest in a new router that is compatible.
Want to know more about Facebook Wi-Fi?
You can find more information about Facebook Wi-Fi on their website here.
Will you be using Facebook Wi-Fi for your business? Let us know – Come join the Wi-Fi chat on our socials @wifiexpertuk!