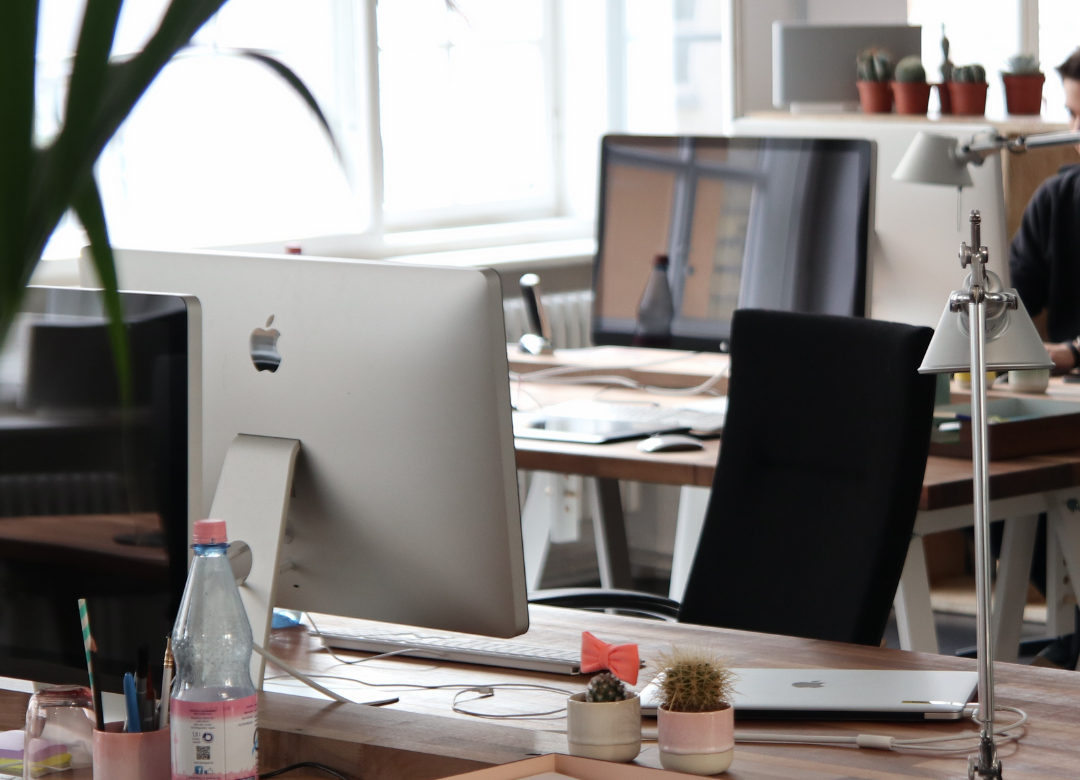 Let's face it – These days, business flow depends on connectivity. 
With remote working now more prevalent than ever before, there is a significant business need for straightforward online collaboration. Not to mention business critical operations and organisational efficiency. 
For a successful business, you need a reliable, strong connection that doesn't buffer or drop out during vital video calls and digital team meetings. 
What's the point in having top of the range tech and dedicated employees if you don't have the broadband speed to keep up with their communications or computers?
There is nothing less motivating than slow internet – Lagging video, audio that's out of sync, calls that drop out, pages that load slowly. It makes us feel frustrated just thinking about it! 
And whilst it might not sound like much – That 30 seconds of delay here and there throughout the day could actually add up to a lot of lost productivity across an organisation in just one week. 
So what's the solution? For any small business, it's really down to two options – FTTP (Fibre to the Premises) or a leased line. But which one is best for your business?
What is FTTP and how does it work?
As we said above, FTTP is Fibre to the Premises. It means an internet connection that is designed for small businesses and consumer use.  
FTTP works by sending data over a fibre optic cable from the exchange to the user's premises. FTTP relies on already existing broadband infrastructure, which means that users share the bandwidth. This could lead to slower connection speeds and unreliability during peak times. 
An FTTP service is asymmetrical, meaning that the upload and download speeds are not the same. 
What is a leased line and how does it work?
A leased line, or fibre leased line, is a dedicated fibre optic service. It has a fixed bandwidth and is provided directly to the premises. Unlike FTTP, a leased line connects directly to the public internet. This means there is no shared infrastructure – thus the data's journey is very different. 
Due to leased lines being dedicated, it won't be affected at peak times because the bandwidth is reserved exclusively for that user. A leased line also uploads data at the same time as it downloads – Useful for sending large files or if you use VoIP telephones throughout the business. 
How do FTTP and Leased Line compare? 
Let's take a look at how FTTP and Leased Line compare to each other in terms of use and functionality. Depending on how these fit with your business, you should hopefully be able to identify which would work better for you and your business operations. 
Speed and Bandwidth for FTTP vs Leased Line
Using an FTTp service, your highest download speed will be in the range of 300mbps and 1Gbps. Remember, in this scenario you share the infrastructure with other users, which means that during busy periods your bandwidth is likely to be compromised. Generally speaking you are looking at about 32 customers on an FTTP service. 
On a Leased Line, all of the bandwidth is there for you to use. The connection speeds on a Leased Line could be up to 10Gbps, with the same upload and download speeds. This is particularly useful for high-demand users, who could struggle on an asymmetrical FTTP. 
Traffic on a FTTP vs Leased Line
FTTP services can have a monthly data transfer quote which means it would be important for you to stay on top of your data usage. 
A leased line has availability 24/7 all year round, which means you have unlimited data transfers. 
Price of FTTP vs Leased Line
There is a significant difference in price when it comes to FTTP and Leased Line. 
The cheaper option is FTTP. This is because it's a shared service, and more specifically aimed at residential properties and small businesses. You would likely be looking between £30 and £60 per month, which of course depends on the provider and the speed of the broadband you choose. For a new FTTP installation, it would take about 10-15 days. 
For Leased Lines, you would be looking at a cost of about £150 per month for lower bandwidths. Not only is it up to 5 times the cost of some FTTP, you may also incur additional charges (construction charges) which can push the price up more. Installation wise you would be looking at about 60-90 days to get things set up. 
Service Level Agreements for FTTP vs Leased Lines 
Whichever service you go for, you will have an SLA. The SLA for a Leased Line will be more thorough – For example, any fault on the line that needs fixing will be repaired within 5 hours. In comparison, a fault on FTTP could take 2 days to fix. 
An SLA will also lay out the speed of a Leased Line, which you can then be compensated for if it is consistently slower. This isn't something you can do with FTTP. 
A Leased Line also comes with 24/7 support, whereas support for a FTTP line will be within business hours. 
Reliability of FTTP vs Leased Lines
As we mentioned above, when using an FTTP line, you could notice an adverse chane in connection during peak times. Leased Lines will never experience this problem (unless there is a fault) so you are less likely to have the connection drop out. This means that a Leased Line is the more reliable connection of the two. 
Availability
Leased Lines are available throughout the UK, but of course their accessibility depends on whether you can afford the cost. 
Whilst FTTP is a cheaper option, it is only available to approximately 94% of the UK.
Contracts
Contract options for these lines are as follows:
FTTP – 12 months, 18 months or 24 months, 

Leased Line – 12 months, 36 months, or 60 months 
It's worth noting that if you choose a 12 month Leased Line contract, you'll be paying more each month to spread the installation cost. 
So Which One is Best – Leased Line or FTTP?
If you own a small business, run a charity or are a residential consumer, then FTTP will likely meet your needs. 
Generally speaking, if you are one of these types of consumer then you won't be needing service 24/7 all year round. You are also less likely to be transferring huge amounts of data too. And it's the cheaper option! 
For larger businesses and organisations that rely more on a reliable connection, then a dedicated Leased Line service with a thorough SLA could be the better choice. You will then have peace of mind that your broadband is sturdy, and should something go wrong with it you're backed up by a speedy resolution. Keeping disruption to your organisation to a minimum! 
Get In Touch
If you are feeling unsure about what could be the best internet service for your business and would like to discuss your connectivity needs, then get in touch with one of our Wi-Fi Experts today. We operate out of Hampshire, London and Cardiff and can help you to make sure that your connectivity meets your business or residential needs – Both in terms of connection but cost too.