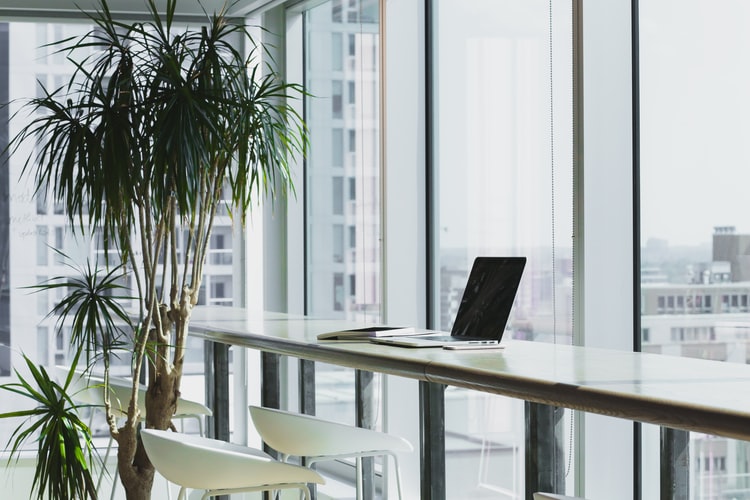 This week we spoke to a client needing a 4G office survey for their workplace, to see if 4G would be a viable internet option for their business, as well as identifying which network would be best for them.
Why would I want a 4G Office Survey?
4G broadband is an increasingly beneficial internet service provider for many homes and businesses, especially those in rural areas and places where BT Openreach cables can't get to.
Here at Geekabit we take an unbiased approach when it comes to Mobile Network 4G surveys. Our aim is to gain an understanding of the mobile coverage on your premises and ascertain whether 4G broadband would be a good choice for your internet needs.
It is also hugely important for those who are considering moving their workforce to a new office building and need the guarantee of coverage. Even in today's "Wi-Fi calling" world, we still need solid mobile phone coverage.
Our testing can assess any likely impacts on mobile network coverage in your office, from external factors such as wind farms and other tall buildings, to internal influences like wall composition.
What does a 4G Office Survey Involve?
Our equipment for a Mobile Phone Coverage Survey measures key performance indicators for 2G, 3G and 4G reception on various networks so you can be sure that 4G broadband is the right decision for your home or business.
The hardware we use to carry out in-building 4G office surveys uses advanced mobile network signal receiving and processing technology.
These 4G office surveys can be used to ascertain the internal mobile network coverage of your office or business premises, and identify any potential mobile network coverage problems early on before you commit to using 4G broadband for your internet provider.
There are some factors that could cause signal penetration problems (attenuation) such as different building materials and window glazing, but a 4G office survey can give you peace of mind that the 4G network you choose will be a reliable source of internet for your rural home or business.
Wired Certification through WiredScore
If you are a business landlord or even rent out a private property, carrying out a 4G survey for the premises can be extremely beneficial.
Back in 2015, the Greater London Authority launched a scheme through WiredScore – An initiative launched by the Mayor's Digital Connectivity Rating Scheme.
This scheme gives a clear picture to tenants about the connectivity in their potential offices.
Over the past 18 months, we've all seen how imperative technology is – Where would we be without Zoom and Microsoft Teams? Technology plays a huge role in the success of businesses across the UK, not just London.
The capacity for connectivity in any given premises is an extraordinary marketing opportunity when it comes to landlords trying to get businesses to sign up to lease their office space. Commercial landlords and developers need to be aware of how important connectivity is to a property or premises – And a 4G office survey is a fantastic way to obtain this.
Good connectivity, especially when it comes to 4G in more rural areas, is a great asset to a business and will be top of the list of any business looking to secure new premises.
WiredScore provides the connectivity accreditation scheme to help overcome the challenge of proving your premises has the internet connection needed for a business to succeed. A WiredScore rating is a global rating scheme for digital connectivity and helps landlords to assess, improve and promote their premises.
Get in touch
If you're struggling with wired broadband, and not getting the reliable internet connection you need in your rural business or home, then 4G could be a fantastic option for you.
It can feel like a big jump to give up on your wired broadband connection and opt for 4G – Which is where our Cell Coverage 4G survey comes in.
We can tell you exactly whether 4G broadband would work for you, and which network would be most reliable.
Relocating and moving offices comes with a raft of expense and issues which interrupts the daily workflow and output. Being confident that your team can communicate with your customers and stakeholders is a key consideration.
You can check out a previous blog of ours where we look at a few of our client case studies where 4G broadband was absolutely the best choice.
To see if 4G broadband would solve your Wi-Fi woes, get in touch with us today to arrange your mobile phone coverage survey. Let's see if 4G broadband is the answer you've been searching for!