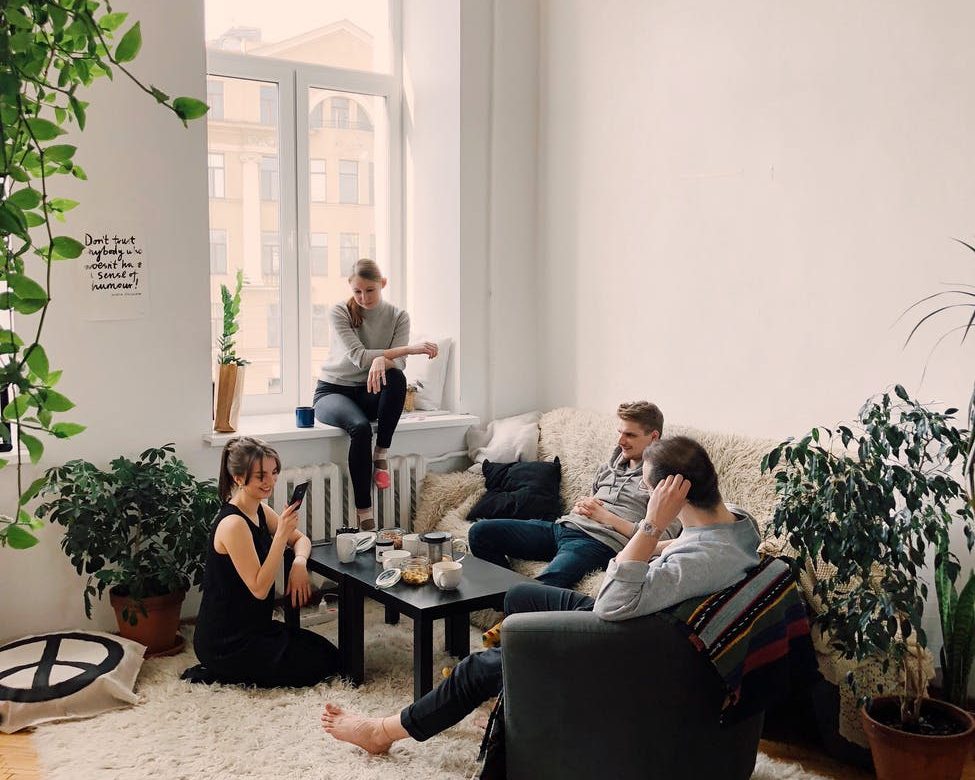 Don't suffer with the buffer! If you're finding that your Netflix binge is being interrupted by buffering, or your Zoom calls keep freezing or pixelating then it's a good idea to make sure that your router isn't the culprit.
If you're looking for fast, reliable broadband, then Wi-Fi 6 could be just what you're looking for. Last time we blogged about the improvements from Wi-Fi 5 that Wi-Fi 6 will be bringing. If that hooks you in then read on and see whether a Wi-Fi 6 router might end up being a great investment for your business or household.
Wi-Fi 6 is specifically designed to improve the performance of your home network and increase network capacity. This latest generation of Wi-Fi standard will offer your home faster Wi-Fi speeds and a more reliable connection. What does this mean in real times? It means buffer-free streaming on Netflix (and other platforms) and quicker downloads – Even if your house is device heavy, it won't slow down your internet.
More and more internet devices are Wi-Fi 6 ready, but will only work to their optimum if there is also a Wi-Fi 6 router in place. (Likewise, a Wi-Fi 6 router will only offer Wi-Fi 6 improvements for devices enabled with Wi-Fi 6 technology).
We thought we would share some of the reasons why you might want to consider a Wi-Fi 6 router next time you're in the market for one (or even if you're not!. )
My household has multiple devices – What will Wi-Fi 6 provide me in comparison to Wi-Fi 5?
Wi-Fi 6 will provide you with the highest level of performance, even in a device-heavy household.
Wi-Fi 5 provided us with great technology – Wi-Fi 6 is an extension of that. Whilst Wi-Fi 5 brought us gigabit speeds, it begins to fall short in homes where there are more and more devices being added. How many devices do you have in your home that connect to the Wi-Fi? Count them and we think you'll be surprised! And this is only going to increase over time. Wi-Fi 6 helps with this because it uses OFDMA (orthogonal frequency division multiple access). This key feature means that it can increase your overall network efficiency by allowing several devices to connect to your Wi-Fi with various bandwidths.
What real-world speeds and range will Wi-Fi 6 provide?
Wi-Fi 6 will deliver the fastest real-world speeds.
Wi-Fi data travels on component streams on each of the frequency bands 2.4 GHz and 5GHz. Wi-Fi 5 and Wi-Fi 6 can carry the highest amount of streams, which allows for gigabit Wi-Fi speeds. Where Wi-Fi 6 goes further is that it increases the number of streams to 12 – A new high across the 2.4 and 5GHz bands. In comparison, Wi-Fi 5 only has a limit of 8 in a dual band configuration.
How do these streams affect your Wi-Fi? Not only does this increase in streams mean that you have access to a higher connection speed, it also means that your devices can communicate with your router via more paths. Compared to Wi-Fi 5 enabled devices, Wi-Fi 6 show an 40% increase in speed.
How is Wi-Fi 6 designed for the 'Smart Home'?
Our homes are now full of smart devices. We can control the heating and the lights with the tap of a button on our phones. We can ask the postman to leave the parcel by the gate via our video doorbell. We turn music on via Alexa and we add to our shopping list by shouting Hey Google. We have smart TV's as well as numerous laptops, tablets and smartphones all vying for a connection to the Wi-Fi. That's a lot of devices. In fact, the average number of devices in the home has gone from 10 up to as many as 50. All of these put a load on your network.
Where does Wi-Fi 6 come in? Well, it's been specifically designed to handle this demand on your Wi-Fi through the increase in devices – Without negatively impacting your internet speeds.
How will this affect your home? This improvement in internet speed will provide more reliability – Vital if you're depending on it for your lights, thermostat and other IoT devices. The last thing you want with all these devices running is interrupted connectivity. Thankfully, Wi-Fi 6 will help with that
How will Wi-Fi 6 help with video streaming?
A Wi-Fi 6 router would be ideal for 4K/8K UHD streaming.
If you've tried to stream 4K or 8K video, then you'll know it requires a constant high-speed connection. In busy, device-heavy households where everyone is trying to stream high-definition video you're likely to start seeing buffering – It's a big load on the network.
Wi-Fi 6 routers could help with all that thought. Annoying buffering will be a thing of the past due to a Wi-Fi 6 router's ultra-fast processors, increased number of radio streams and increased memory.
You should find that Wi-Fi 6 routers will make streaming of HD video across multiple devices a lot better than older Wi-Fi technology.
Are Wi-Fi 6 products available now?
Yes – They're already here! Future upgrades to smartphones, tablets and laptops will see the rise of Wi-Fi 6 enabled technology, so getting a Wi-Fi 6 router will mean you're ready to benefit from all the improvements that Wi-Fi 6 has to offer – Like faster Wi-Fi speeds!
The great thing is that WI-Fi 6 routers will also work for Wi-Fi 5 devices (without the improvements) so it's a great crossover for whilst you're upgrading devices.
The Wi-Fi 6 portfolio of products is only going to get bigger, so consider whether a switch to a Wi-Fi 6 router would be a worthwhile investment for your home.