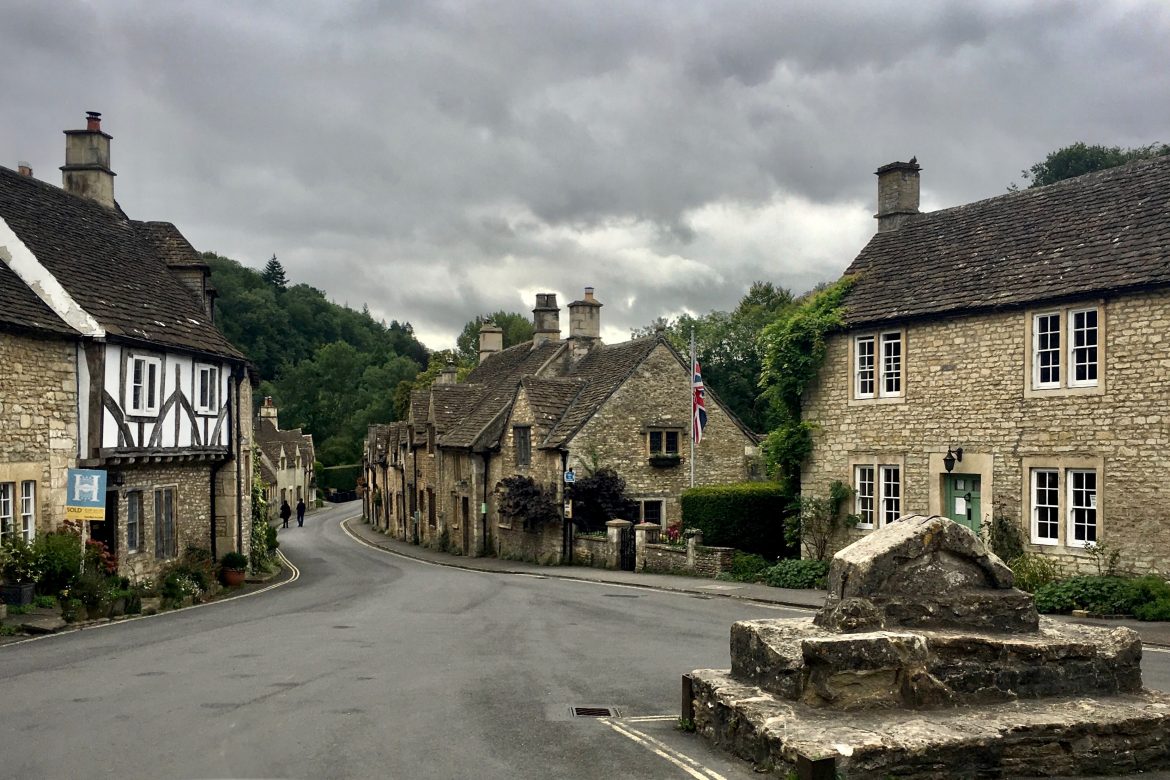 Did you know that village halls in need of a bit of updating and renovation can apply for a share of a £3m fund, all in honour of the Queen's Platinum Jubilee?
This follows the tradition of village hall investments for Queen Victoria's Diamond Jubilee in 1897 and King George V's Silver Jubilee in 1935. 
125 lucky village hall recipients will have a share of the £3m fund, which can be put towards renovations and building improvements including Wi-Fi.  
You might well be hosting or celebrating in your local village hall for this weekend's Jubilee celebrations! Village halls are often the heart of communities, bringing people together. It's vital these hubs stay well connected with strong, reliable Wi-Fi. 
Wi-Fi for Village Halls – A Quick Guide
If you're a part of the committee that looks after your local village hall, then you'll know that there is an ever-increasing need for these community buildings to offer broadband and Wi-Fi access to their users. 
Not only will this support a wide range of community activities and events, it will also enhance the facilities you can offer as a venue to those who hire your space. 
So what do you need to consider to improve digital connectivity for your communities and businesses by making sure your village hall is well connected? 
Get a Broadband Connection

Before even thinking about Wi-Fi or broadband, you need to make sure you have a telephone landline. The only exception is if you are able to get cable or fibre access to the hall. You can read more about FTTP in one of our previous blogs here. Make sure that you have a business contract rather than residential, as it will be for public use. 
To get a new telephone line, order one through BT.com. After that's done, you can upgrade to broadband. Always make sure you check with the ISP that you are able to make your internet connection available to the public before placing your order. 
If you want to get broadband without a landline, you would need to be able to have a cable, full fibre or mobile broadband connection. More on that later! 
Not got an official postal address? Some village halls don't actually have an official post office address which can cause problems with some ISP's as they may insist that you have one in order to place an order. If you find this is the case, you can contact the Post Office and request an official address here.
Some ISP's will accept what's known as an 'unserved' building but they may ask to do an initial survey before they confirm your order.  
How much will it cost to install Wi-Fi in a village hall?
You will need to incur some costs to get Wi-Fi successfully set up in your village hall. Bear in mind the following likely outgoings:
Installation and connection costs for a new telephone line (plus VAT) and broadband connection (if required)

Line rental for the telephone line (ongoing costs)

Data usage charges from broadband / Wi-Fi use (ongoing costs)

Any work required to install the Wi-Fi router in a secure location, plus additional devices that may be needed to boost Wi-Fi signal 
You can help keep costs to a minimum by shopping around for the best contract available on price comparison websites. Remember you need a business contract, not a residential one! Make sure you balance out the costs with data usage limits and of course, reliability.
Remember though, making improvements with the Wi-Fi in your village hall is investing in its successful future. It's vital that these community hubs are well connected for their users. And even better if you can get the costs covered by securing part of the £3m Jubilee fund!
Security
We cannot express enough how important it is to make sure that your Wi-Fi is secure. You should manage and filter the access to your Wi-Fi signal. 
If you were to allow unmanaged access to your Wi-Fi, people may use your broadband connection for illegal purposes. By providing the Wi-Fi for this, you could be liable. 
Luckily for you, it's super easy to manage your Wi-Fi security – And definitely not something that should put you off setting up a Wi-Fi connection in your village hall. 
To minimise the risk of inappropriate use, you should:
Install your router in a secure place where only authorised users are able to physically access it. Don't let people connect to your router via Ethernet cable as they could make changes.

Routers usually display the passwords you need in order to manage and access your Wi-Fi connection. If you think it's possible for unauthorised users to access this information, then consider changing the User ID and admin password (instructions on how to do this should be in your router user guide).

Regularly change your Wi-Fi access password for users. This means that only current users will be able to use your Wi-Fi connection, rather than someone who isn't authorised or is re-using a password they've previously been issued with.

Always ensure that the parental control setting is switched on. This prevents access to any unsuitable websites on your Wi-Fi connection. You can use your router manual to set appropriate firewall settings to set the level of restriction required. 
The router in our village hall doesn't reach the whole building
If you already have a router installed in your village hall, but it's not reaching far enough and you're struggling with black spots or slower Wi-Fi in certain places then you may need to extend your Wi-Fi coverage. 
This is particularly relevant if you have a large village hall building – The signal just may not be strong enough to reach everywhere it needs to from one router. 
We mentioned above that it's important for the router to be in a secure area so unauthorised people cannot access it. This could mean that it's been placed in a less than ideal location for signal strength and connectivity. It's vital to balance the two! 
Ideally, you will be able to place the router in a central location, but if that is not the case then you may need to install other devices to extend the signal to other locations within your village hall building. You could potentially use a powerline adapter or a Wi-Fi extender to boost the signal strength and get wider Wi-Fi coverage in the building. 
Mobile Broadband for Rural Village Halls
You and your users might not be in London, but that doesn't mean that you don't expect the same Wi-Fi connection that you get in urban areas – Despite being in more rural ones. 
Unfortunately there are many parts of the countryside that are suffering from a broadband deficit – Indeed, there seems to be a connectivity imbalance across the countryside, with many village halls struggling.
Over the past year particularly, we've installed countless numbers of external 4G antennas and routers in rural areas, effectively replacing the broadband through the telephone cable using a data SIM card.
You can read more about our 4G Mobile Broadband solutions in a previous blog of ours here. 
If you are wary about whether Mobile Broadband could work in your more rural village hall, then our Cellular Survey could be just what you need. We can map the availability of cellular and data coverage within a building and report the details of phone coverage for 2G, 3G, 4G/LTE and 5G. We can measure the cellular connectivity, data upload and download speeds and the occurrence of dropped and failed calls for all the main mobile network operators. You can read more about this here. 
Want to know more about how Geekabit could help get your village hall connected?
For further information about securing a strong Wi-Fi connection in your village hall, please email our Wi-Fi experts at info@geekabit.co.uk and someone will be in touch as soon as possible.
We work out of London, Hampshire and Cardiff, covering community buildings, businesses and larger residential properties.