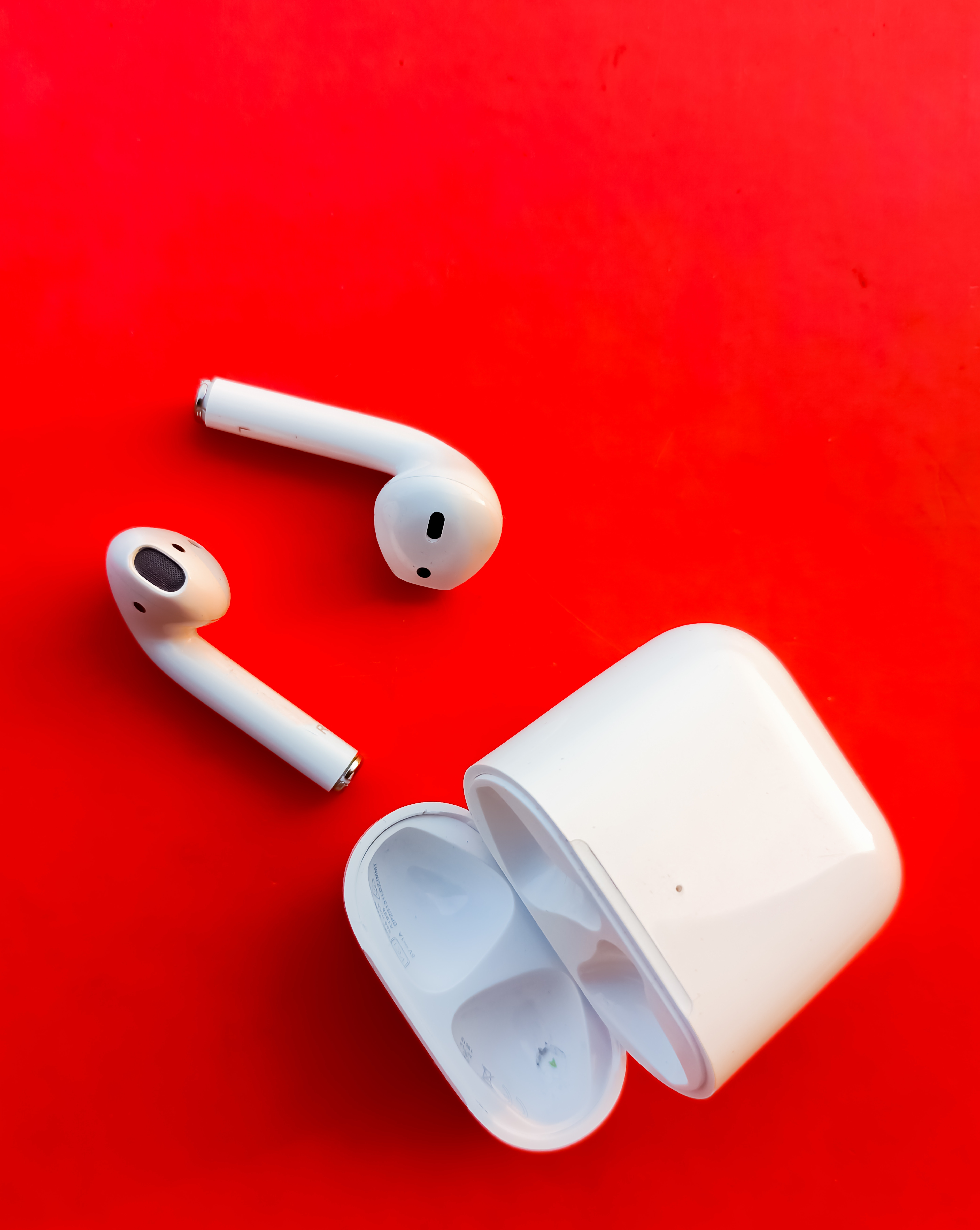 Do you use Bluetooth and Wi-Fi at the same time? Whether you're at work, home – Or working from home! – you might find that you're connected to both Wi-Fi and Bluetooth via various devices. 
And if this is the case, it's probably common for these connections to fight with each other and cause you to run into connectivity issues. Why, we hear you ask? Surely they are completely different from each other? Actually, they're not. They have a lot more similarities that you might have thought.
There are instances where Wi-Fi and Bluetooth can use the same radio frequency range for data transfer, meaning that Bluetooth could interfere with your Wi-Fi.
If you're experiencing wobbly Wi-Fi or a Bluetooth connection that keeps dropping out then we feel your pain – There is nothing more frustrating. Not only that, but it isn't very productive, is it? If you're having to continually reconnect your Bluetooth device to make it work then you could indeed be struggling with interference between that connection and the Wi-Fi.
Why can Bluetooth interfere with my Wi-Fi?
When it comes to understanding how Bluetooth and Wi-Fi can transmit data and interact with each other, you need to know a bit about frequency bands.
Telecommunication and other applications depend on a series of electromagnetic frequencies in the Radio Spectrum. Each range of frequencies, or bands, are used for specific purposes. Some of the main frequency bands that you may have heard of are:
Marine Band which is used for ships communicating outside of the range of the shore.
Citizen's Band which is public radio frequency, known as CB and most commonly used by truckers.
Broadcasting Band like AM and FM, multiple bands that are used to broadbcast radio signals
So which do Bluetooth and Wi-Fi come under? Well, they are on Industrial Scientific Medical bands, or ISM. The home of radio telecommunications. One of these, which you will likely have heard of, is the 2.4GHz frequency band and is commonly used for network connectivity.
This spectrum is occupied by both Bluetooth and Wi-Fi 2.4GHz, which means that things on this band can get a bit over-crowded and thus cause electromagnetic interference. How do you know when this happens? Well, you might notice some of the following things on your connected devices:
Audio connections via Bluetooth cutting in and out
Pages that are slow to load, or don't load at all
Your device telling you that there is an issue on your network
A connection as unreliable as this causes nothing but frustration – What you need is for your device to be able to communicate properly with the network. Unfortunately, these problems can be common when a frequency band is over-crowded and causing interference between devices and networks.
This is why we use ISM bands for telecommunication – The traditional radio frequencies were too populated. What you might not know, however, is that ISM bands were originally to transfer heat, not data! Hence why your microwave can cause interference issues with your Wi-Fi and Bluetooth. They use the same technology, but radio waves at a different frequency. That's why you are always told to not put your router or devices anywhere near your microwave! In fact, any device that gives off electromagnetic frequency could cause interference with your home network and lead to Wi-Fi issues.
If you're struggling with slow signal strength, an unreliable signal that cuts in and out, Bluetooth audio problems or a lag between Bluetooth devices (e.g. keyboards or mouse) then you could be experiencing interference issues.
But is there anything you can do about the interference between Bluetooth and Wi-Fi?
Ways to Reduce Interference Between Bluetooth and Wi-Fi
If you think that your Wi-Fi or Bluetooth problems are down to interference then you'll be pleased to know that there are a few straightforward things you can do to try and resolve the issues. One simple tweak could make a big difference!
Try connecting to a Lower Traffic Router Network

If you have a modern router, then it should have the option to operate on different channels, for example 2.4GHx and 5GHz. If you have this option, then try changing the channel on the router that you're connected to. This should hopefully help to relieve any network congestion.

There's unfortunately not an awful lot you can do if the interference is coming from outside your home, which is more common in densely populated areas like blocks of flats. You can see how dense your area is by looking at how many networks there are in the list when you try to connect.

Thankfully, as we said above, modern routers are trying to combat this problem by having the option to use a higher frequency band. Dual band routers are particularly useful for this.

Keep up-to-date with software updates

Modern devices compatible with Bluetooth will mostly have the ability to hop along the channels in the 2.4GHz bands, known as frequency hopping. This helps to alleviate any issues caused by interference. In order for your Bluetooth device to be able to do this, you need to make sure you have stayed up to date with software updates.

On the 2.4Ghz band, some routers can transmit on multiple channels. Couple this with the ability for newer Bluetooth devices to frequency hop and you're unlikely to struggle with interference between Bluetooth and Wi-Fi. Any interference issues could then be down to physical barriers rather than frequency interference.

Can you remove any physical barriers?

You may or may not be aware that different materials can affect your signal differently; some will completely block it. If you have lots of glass, concrete, brick or walls in general then this can cause the signal to get weaker, thus affecting your connectivity. Keep this in mind when you place your router somewhere – Behind a concrete wall or in a solid wooden cabinet are not ideal places! You'll be surprised where our Wi-Fi experts have found routers…

If you are using the 5GHz frequency band, then you need to be as close to your router as possible, with little physical barriers. Operating on a higher frequency means you are more susceptible to material interference.

Can you get closer to the router?

If certain materials are weakening your connection and you can't easily remove that barriers, perhaps you can move either your router so it's better located, or you and your device so you are closer to the router.

Forget all your networks

If the above solutions haven't worked, then you might need to try forgetting all your networks on all your Wi-Fi and Bluetooth devices, unpair everything and then re-connect and re-pair. Yes, it's a bit of a faff, but it can help remove old connections that are no longer needed that are crowding the network and causing interference problems.
.
Still having problems? Call the Experts
If you've tried the above ideas and you're still struggling with an unreliable connection, dodgy audio and/or slow internet then it could be time to call in the experts and get the fault diagnosed.
Our Wi-Fi experts work out of Hampshire, London and Cardiff and can help solve your Wi-Fi woes and get you a more reliable connection. You can contact us here. You don't have to put up with rubbish Wi-Fi! 
You can also read more about Wi-Fi interference on our previous blogs.