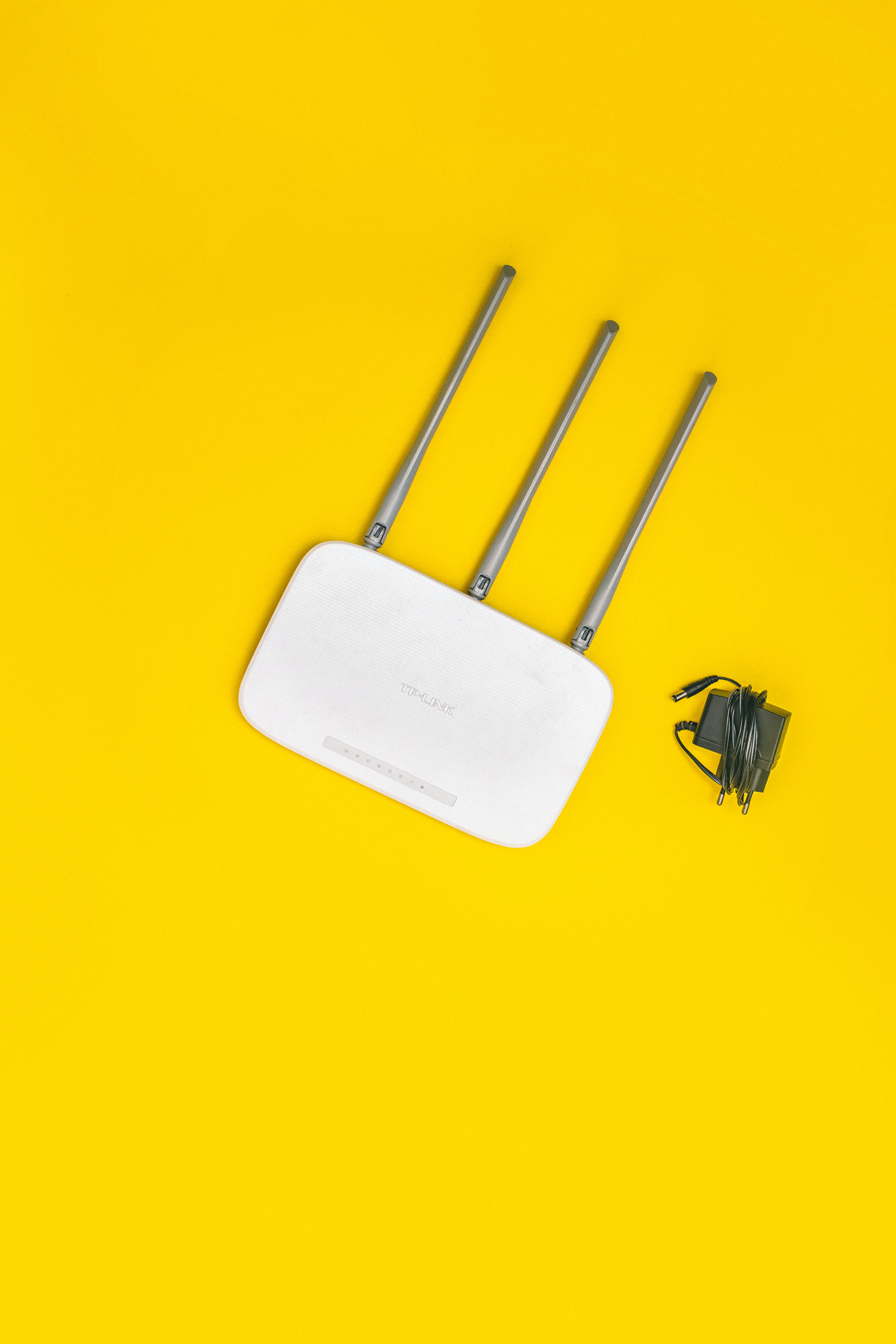 Let's face it, the temperature has dropped and in the current climate we're doing anything we can to reduce our household bills. Many people are currently scrutinising their household appliances in a bid to see what's using the most electricity and how they can reduce it. 
The most obvious culprits are of course anything that has a heating element – Washing machines, tumble dryers and dishwashers being big electricity hungry appliances.
Consumer electronics also account for quite a chunk of our energy bills – About 6%. Think how many people you have in your home, and in turn how many of them have electronics that are plugged in a lot of the time. Laptop, games consoles, televisions. The trick is to switch them off from standby when you're not using them…
But what about household items that are on all the time – Like your router? Is the internet ever not in use in your home? With the prevalence of smart homes comes the need for constant Wi-Fi connection. Hands up if you control your Christmas lights with Google Home or Alexa? Guilty.
If you switched your router off overnight, what disruption would it cause? And is it even worth doing so? Let's find out.
Should I Turn My Router Off Overnight to Save Electricity?
If you've joined energy saving forums or even if you're just prone to the odd Google or blog read about how to keep bills down, you might have seen suggestions to switch off your router overnight along with other electricals.
But what disruption could this cause? 
It's worth remembering that most homes use broadband connections that are based off older style copper broadband lines (for example ADSL2+) or a hybrid of fibre optic and copper (e.g. FTTC / VDSL). These often use DLM technology (Dynamic Line Management) and its associated services.
A potential issue with these services is its negative response to repeatedly getting disconnected and having to reboot the router. This could cause your connection to become slower, which in turn brings its own problems! For this reason, it's generally better to keep them switched on all of the time to avoid connectivity issues.
There are also a few other things to consider before switching off your router on your way to bed. 
Many routers receive security updates overnight so as not to cause any issues during the day. If you switch your router off every single night, then you could miss one of these security updates which could cause issues later down the line with device vulnerability.

Desperate to stay up to date with the latest Sky series but can't stay awake long enough to watch it in real time? Then you might be someone who series links your shows so you never have to miss a moment. Except – In order for Sky (other providers are available) to be able to record said show, the TV needs to be connected to the internet. And oops – You switched the router off before you went to bed. No show for you.

Do you charge your smartphone overnight? Most use this opportunity to update to the latest software. If you're not connected to the Wi-Fi then it likely won't make any necessary updates. Likewise, if your phone stays on overnight, any notifications like WhatsApp or social media platforms will connect via your data rather than Wi-Fi which could result in your using up your data sooner than expected.
Are these massive issues that you couldn't possibly cope with? No, probably not. But if you're used to things just quietly and consistently running in the background – Updates, show recordings, notifications – You might need to consider whether switching off your router overnight would work for you.
And would it even be worth it?
How Much Electricity Does a Router Use and Is it Worth Switching It Off Overnight?
Unfortunately it's not possible for us to sit here and say exactly how much electricity a router uses as there are so many on the market and they will all be slightly different in terms of how much power they use.
We can speak in general terms though. So generally speaking, a router will use roughly in a range of 2 to 20 watts to run. The average router uses 6 watts.
So how much is that actually costing us? According to .Gov the current average price per kWh here in the UK is 34 pence. If you are using the average router at 6 watts per hour, then you would be using 0.00204 pence of electricity per hour that it's running.
Over the course of a day, that's about 5p (rounded up) for the router to be on. So 35p per week, £1.37 per month. That's a total of £16.45 for the year!
So if you switched off your router overnight, let's say for 9 hours, that's really not going to be a massive saving is it? Every little helps and all that – But you'd be saving about 12p per week in exchange for the possible disruption we mentioned earlier.
Even if you have one of the more expensive routers to run at 20 watts per hour, you would still only be saving about £1.26 per week.
And let's not forget that some homes have special economy metres that enable householders to benefit from lower priced electricity overnight. In which case, the savings from switching off your router would be even less!
Whether or not it's worth switching off your router to save electricity is really a personal preference!