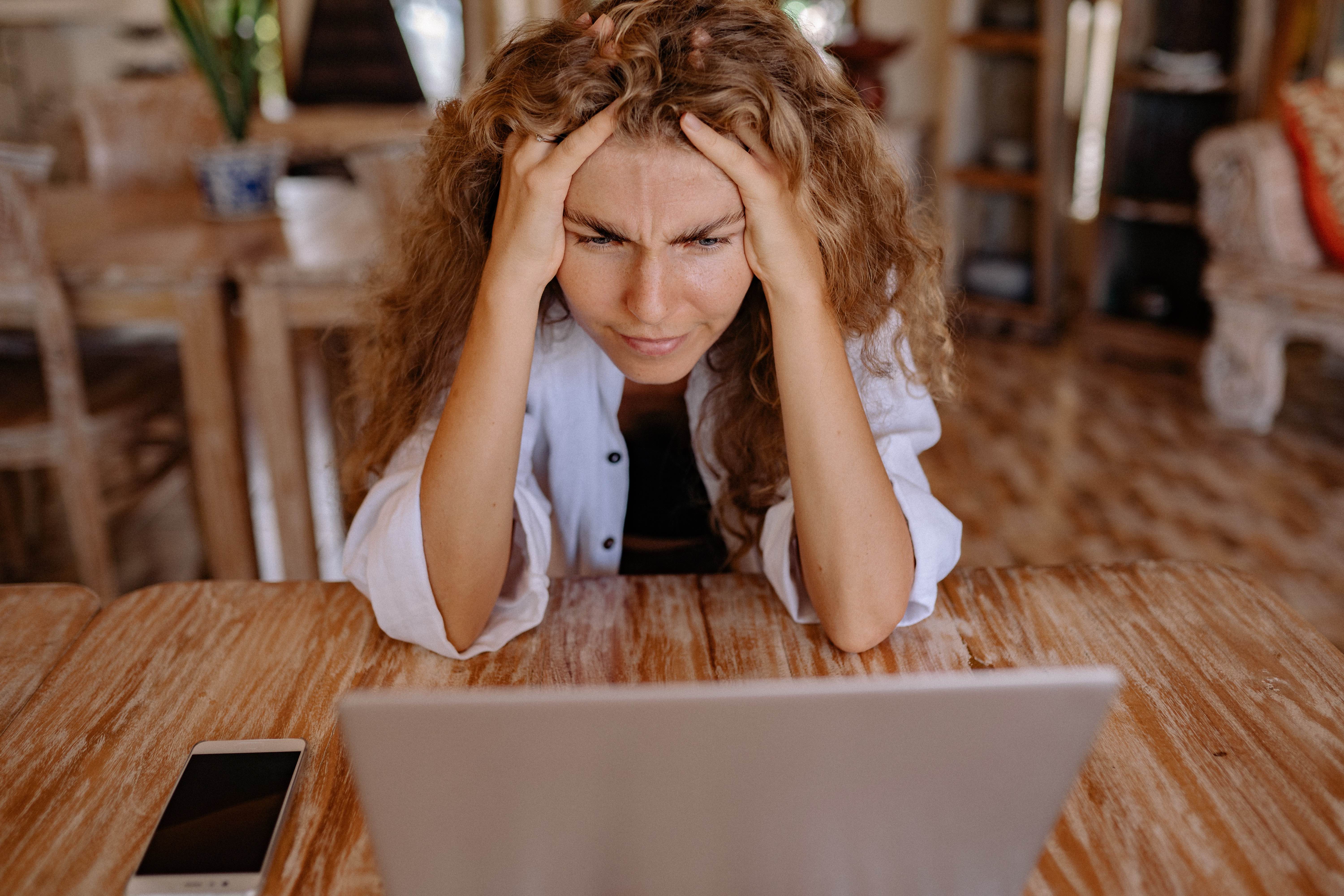 Is your Wi-Fi router in the wrong place? 
If you're having issues with your Wi-Fi and can't figure out what the problem is, one potential problem could be where your router is in your home.
You would be surprised how many people have their Wi-Fi router somewhere that could cause slow Wi-Fi, internet blackspots and maybe even no connection whatsoever!
Is your Wi-Fi router in one of these 3 worst places?
When the internet isn't working properly, it's really noticeable. Like when there's a power cut or no hot water – We're all very used to this utility just always being there in the background.
And when it's not working properly, it's hugely frustrating. Whether you're on a Zoom call for work and the screen keeps freezing, or you're trying to binge watch your favourite Netflix show and it keeps buffering in the best bits – Slow, unreliable internet can make things stressful.
But what if your dodgy connection is purely down to the location of your Wi-Fi router? If that's the case then you're in luck – It's an easy fix!
These are some of the worst places to put your router that could be suppressing your internet signal:
In the kitchen
The kitchen is full of appliances that could cause interference to your Wi-Fi like the microwave, so it's a big no-no to place your router in this room. Things made of metal or containing water can cause significant issues with Wi-Fi signal, and you're likely to find lots of these offending items in the kitchen area.
Too low down
Putting your router too low down means that the signal it's transmitting may not reach users' devices effectively.
Cramped space
Be honest – Is your router tucked away somewhere, like a cupboard or hidden behind things? We do understand that routers aren't always the prettiest of things, and might be in-keeping with the design aesthetic of your home. But hiding it away in a cupboard or burying it under other things could well be the cause of your Wi-Fi woes.
Where should I put my Wi-Fi router?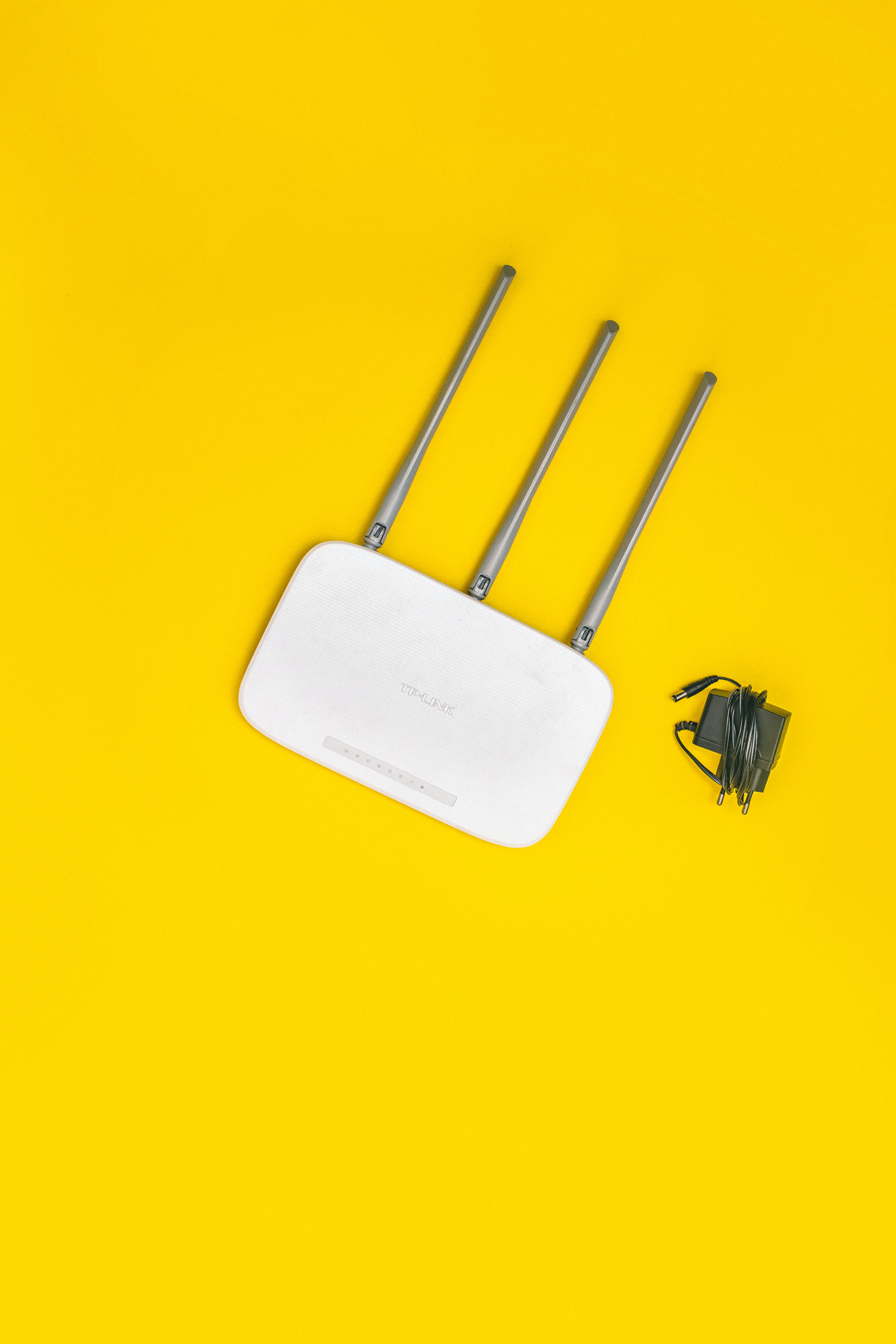 We've told you where not to put it – Let's take a look at where your Wi-Fi router is going to work to the best of its ability.
Place your router in a central location, out in the open
Consider which room(s) you use the internet the most, or where you need the connection to be the strongest. If you work from home, do you have a home office? Where do you stream films or TV shows? Do you have online gamers in your home?
The general rule of thumb is to place your router somewhere central to your home in an open space – That way you'll stand the best chance of your Wi-Fi signal spreading throughout your home and reaching everywhere you need it to go. The further away you are from the router, the more signal strength is lost.
If your home office is outside at the bottom of the garden and getting the Wi-Fi out there is a bit of a stretch, you might like to have a read of our blog 'How do I get Wi-Fi in my garden?' which we wrote back in lockdown.
Place your router high up
You'll find that your Wi-Fi signal is better the higher up your router is. If possible, install your router approximately 5- 7 feet off the ground.
Somewhere like a high shelf could work well – But remember it needs to be plugged in and should also be away from windows.
Your router emits signal out and down, so placing it up high should improve your signal range.
Place your router away from thick building materials like brick, plywood and sheetrock
Certain types of building material like brick, plywood and sheetrock can hinder your Wi-Fi if you place your router too close to them. Try and avoid putting your router in a location where these materials could cause interference.
Utilise available hardware and software
If, despite your best efforts, your Wi-Fi still isn't quite reaching one area of your house then you could consider getting a booster to help you out.
Also make sure that you keep up to date with software updates so your router is able to work at its optimum effectiveness.
Keep your Wi-Fi secure
Is your Wi-Fi password protected? Don't just let all your neighbours and anyone passing by gain access to your Wi-Fi. Not only does this put your personal data at risk, it will also make everything slower!
The more devices that are connected to your router, the slower the connection will be. Odds are you've already got a multitude of connected devices in your home as it is – You don't need the neighbours' devices too! 
Get in Touch
If moving your router to a new location doesn't fix your Wi-Fi woes then have a look at some of our other blogs – We've got a lots of info on Wi-Fi problems and how to fix them.
For help with business Wi-Fi, large homes or rural internet please do give our Wi-Fi experts a call. We operate out of Hampshire, London and Cardiff covering the South of England.